SEO Link Building 101
The Digital Odyssey Begins
Salutations to all the intrepid marketers and business owners who are smart! If you're reading this, you're likely to be searching for that mysterious treasure known as "SEO superiority." The good news is that you're in the right place! More leads Local – your trusted guide through this digital journey – is here to help illuminate the way. Are you ready to begin an incredible journey through the tangled realm of SEO link building? Get ready for what is sure to be an exciting adventure!
The Reason Link Building is your SEO Excalibur
In the digital age, SEO link building is your Excalibur. It's the tool you use to take on dragons and climb in the Google rankings. If you do it right it can transform your site from a secret gem to an unmistakable beacon of relevancy and affluence. Sound good? Great. Then let us be your guide as you embark upon your SEO link building adventure together – success awaits!
SEO Link Building 101 – Chapter 1: Unravelling the Mystery of Link Building
What exactly is Link Building?
Link Building refers to the art of creating hyperlinks from other websites to your site. It's similar to collecting rare stamps but instead of stamps it's collecting routes that connect search engines and users to your door.
The different Flavours of Links in SEO Link Building
DoFollow Links: The crème de la crème. These links transfer SEO power and they are ones to be looking for.
Non-Follow Link: The unsung heroes of the web. They don't provide SEO advantages, but they can bring in traffic and increase credibility.
Internal Links: The link that is home-grown. These links keep your visitors interested and guide them around your website.
External Links: The great neighbours. These links connect you to other trustworthy websites and provide an extra dimension to your content.
SEO Link Building 101 – Chapter 2: The More Leads Local Strategy Playbook 🎯
Guest Posting – The Digital Handshake
Guest posting is similar to having a drink at a business gathering. You provide valuable information about a different platform and you, in return, receive an exposure and backlink. It's networking without the awkward conversation. When implemented effectively, SEO link building will turn every head in the room.
Find the perfect Guest Posting Opportunity
Google Search: Use search terms such as "your industry plus guest blog" to find websites which accept guest posts.
Analysing Competitor Backlinks: Tools like Ahrefs will reveal the places where your competitors are posting guest blogs. If they're doing it then you should be there too!
Local SEO Link Building: The Community Pillar
As the experts in SEO for local businesses, More Leads Local knows the power of communities when it comes to SEO Link Building. Local directories and blogs are a goldmine for high-quality, specific to your location, backlinks.
Local SEO Link Building: Steps to Mastery
Local Directories: websites like Yelp or Yell will be the bread and butter of your business. Create comprehensive profiles and be sure you include the backlink.
Social Engagement: It is possible to sponsor local events or create guest articles on community blogs. In addition to gaining the benefit of a backlink, you also increase the local impact of your business.
Content Marketing: A Gift That keeps on giving
The art of creating great content isn't just about display; it's also an SEO link building strategy. The more appealing your content is, the more likely it is that others will connect to it.
How to create Link-Worthy Content
Keyword Research: Utilise tools such as SEMrush to determine the keywords your audience is looking for.
Quality over Quantity: A well-researched, deep-disciplined piece is much more likely to get backlinks than a hurriedly written piece.
The Power of Social Media: Beyond Shares and Likes
Social media might not provide DoFollow hyperlinks, but they are an incredible resource for exposure to your brand as well as indirect link-building. The more often your content is shared, the chances of it being read by someone who could connect to it, increase enormously.
Social Media Best Practices
Consistency is the Key: Regular posting boosts your visibility and increases the chances of getting linked.
Engage: Respond to messages! A brand that is responsive is a brand that is well-liked and brands that are liked – get backlinks!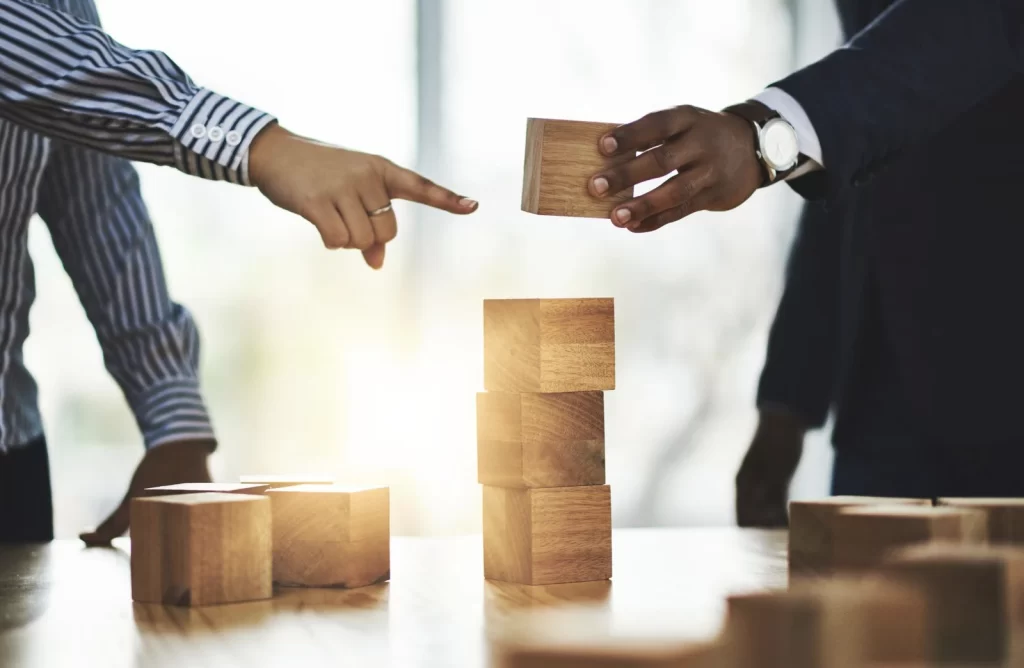 SEO Link Building 101 – Chapter 3: Tools and Resources 🛠️
Ahrefs: for competitor analysis in addition to backlink monitoring.
Moz: for assessing the credibility of your possible backlinks.
BuzzSumo: to identify the hottest subjects in your industry.
Google Analytics: Track the performance of your link-building efforts.
SEMrush: To conduct a thorough search engine optimisation and monitoring of the performance of your website.
Majestic: to look at the link profile of your site and monitor your competitors.
Screaming Frog: for on-site SEO analysis which will help you find internal links and opportunities.
Mailshake: to automate email outreach, thereby making the process of getting new backlinks faster and more effective.
Hunter.io: To locate email addresses that are for a specific domain, which is useful to reach out.
Trello or Asana: For project management. Link development is a long-term process and keeping track of your tasks is essential.
SEO Link Building 101 – Chapter 4: Pitfalls and How to Avoid Them 🚫
Buy Links: The practice of Buy Links is a potentially fatal omission in the field of SEO. Google will punish you and regaining that penalty is a lengthy, difficult fight.
Spam Links: The quality of a link is greater than the quantity. A quality link can be worth a dozen bad ones.
Inadvertently Ignoring Anchor Text: The clickable text within a hyperlink must be relevant to the page linked. Over-optimisation can trigger alarms.
Overuse of Anchor Text that is Exact Match: It could appear like spam to Google. Utilise a combination of partial match, exact match, and common anchor text to create a natural link profile.
Low-quality Content: If your content does not provide any value, then why would anyone want to link to it? Concentrate on creating information that helps solve problems or provides new perspectives.
Insisting on Relevance: A backlink to unrelated sites won't carry as much weight as a link from a website that is in your field or in your niche.
Not Tracking the Results: If you aren't tracking the effectiveness of your efforts to build links, you're stumbling around in a blind spot. Utilise analytics tools to monitor important metrics such as referrer traffic, domain authority and rank of search engines.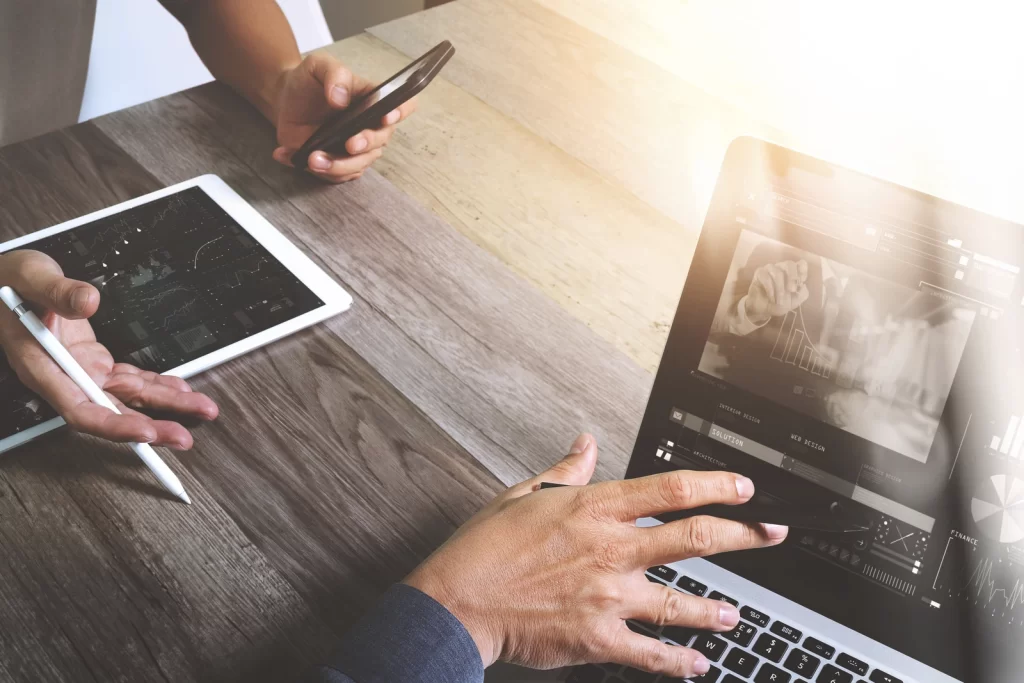 SEO Link Building 101 – Chapter 5: Advanced Strategies for the Brave and Bold 🦸‍♀️
Skyscraper Method: Search for content that performs well in your area, develop something that is even better, and then contact sites which link to the original content and link to your site.
Broken Link Building: Search for damaged links from other sites which are related to your site's content. Contact the owner of the site and ask them to replace that broken hyperlink with the link to your quality content.
Link Building for Resource Pages: Certain websites offer resource pages that point to great content within specific niches. It is possible to have your content highlighted by contacting them and demonstrating the value of your content.
Influencer Outreach: Make use of influencer power in your field by forming mutually profitable partnerships. They promote your content, and you give them something of value in exchange.
Press Releases: While they're not as powerful as they once were, well-written press releases can still generate useful backlinks and boost your web presence. So they are still relevant in regards to SEO link building.
Webinars, Online Courses and Other Webinars: A great source of backlinks. Other websites are prone to linking to educational content and webinars and courses frequently get linked as resources.
Infographics: Visual content is usually shared more and, as a result, more backlinks are generated. Make informative infographics that other people within your field would like to share.
Case Studies: They are not only a way to establish you as an authority, but they can also be highly linked assets. People love real-world examples as well as successful stories.
Ego Bait: Make content which includes prominent industry figures or influential people. They're more likely to share the content which will increase the exposure and provide more backlinks.
Forums, Community Boards: Although some of these are NoFollow, they are still able to generate specific traffic. Be sure to offer the right amount of value – don't just send out spam.
Conclusion: Your Roadmap to SEO Stardom 🌠
Link building isn't an easy task. It's more like the equivalent of a marathon. It requires planning, perseverance and creative thinking. However, with More Leads Local as your co-pilot, the sky's the limit!
Are you ready to take on the digital world? Let's transform that website of yours into a powerful SEO engine by implementing our tried and trusted industry leading strategies of SEO link building – don't drown in the noise of endless search results, it's time your business came up for air and received the online attention it deserves. Let More Leads Local be your life raft in a seemingly endless ocean.
Now you have read our guide on SEO link building, you are equipped with the knowledge of the tactics, strategies, and the tools needed to create a link building campaign that is an overwhelming success. What are you waiting for? The digital world awaits its next star and, with More Leads Local by your side, shining isn't just possible, it's guaranteed.
And there you have it—a comprehensive, in-depth guide to mastering SEO link building with More Leads Local. Now, let us go forth and conquer the digital world! 🎉
Let's get building, SEO rockstars!