Local SEO Services
Why SEO is Key for Your Business
In the busy world of online business, Search Engine Optimisation (SEO) is crucial. Lots of businesses are competing for attention online. SEO can help your business stand out and climb to the top of search engine results. This helps draw in more visitors, makes your business more visible, and can lead to more sales and growth.
The ABC's of SEO
SEO has a simple but important goal: to make your business's online presence better so it shows up higher in search engine results. It involves using the right keywords, improving your website, creating high-quality content, and getting good backlinks. The higher your business shows up in search engine results, the more people see it. This increases the chance of attracting potential customers.
The Job of a Local SEO Agency
A good local SEO agency knows your local market well. This helps them create a more effective local SEO strategy. The agency's job is to improve your business's SEO strategy to match local search trends. This makes sure your business gets noticed by the right people at the right time.
More Leads Local: Your Reliable SEO Experts
That's where More Leads Local comes in. We're not just any local SEO service. We're your reliable partner in figuring out the world of SEO. We offer local SEO services that are made to match the unique needs and goals of your business.
With More Leads Local, you're investing in a partner that's dedicated to increasing your online visibility, making your brand's online presence better, and supporting steady business growth. We make sure your business isn't just taking part in the online competition but is leading the way. In a world where SEO is necessary for business, More Leads Local is here to guide you to the top of the search engine results page.
The Power of SEO: On-Page and Off-Page Essentials
The digital world is a bustling place, and to make your business stand out, you need a solid SEO strategy. Search Engine Optimisation, or SEO, is a tool to help your business rise to the top of search engine results, capturing the attention of potential customers. There are two key elements of SEO: on-page and off-page SEO. Understanding these features can turn your business into an online powerhouse.
The Magic of On-Page SEO
On-page SEO is all about polishing your website so it can shine bright in the search engine spotlights. It includes factors like keywords, content quality, and website structure.
Keywords
Using the right keywords is like speaking the language of search engines. Keywords help search engines understand what your website is about so they can match it with what people are searching for.
Content Quality
High-quality content is the star attraction of your website. It keeps visitors engaged and convinces search engines that your site is worth ranking highly. Remember, content isn't just text—it also includes images, videos, and even interactive elements.
Website Structure
A well-structured website makes it easy for both users and search engines to navigate. Clear, logical organisation helps search engines understand your site and improves users' experiences, which can boost your search rankings.
The Wonder of Off-Page SEO
Off-page SEO includes everything you do outside your website to improve its ranking. It involves features like backlinks, social media, and local SEO.
Backlinks
Backlinks are links from other websites that point to your site. They act like votes of confidence, signalling to search engines that your website is reliable and useful.
Social Media
While search engines don't directly consider social media activity in their rankings, a strong social media presence can enhance your online reputation and drive traffic to your site, which can boost your SEO.
Local SEO
Local SEO helps your business stand out in local searches. It's about optimizing your online presence to attract more business from relevant local searches. This is especially important for businesses that operate in specific geographical areas.
More Leads Local: Local SEO Services
When it comes to SEO, More Leads Local is your go-to for local SEO Services. We understand the ins and outs of on-page and off-page SEO, and how they can work together to boost your online visibility. Our expert team works closely with you to understand your business and develop an SEO strategy that is tailored just for you.
With More Leads Local, you're not just getting an SEO service; you're gaining a partnership. We're committed to helping your business shine online and attract more customers. In the bustling digital world, we're here to help you rise to the top. With More Leads Local, your business isn't just in the race; it's leading the pack.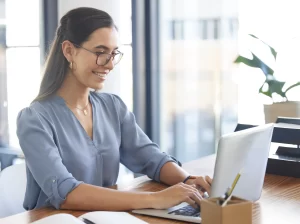 Understanding SEO Service Costs
Navigating the world of Search Engine Optimisation (SEO) can sometimes feel a bit like a treasure hunt, especially when it comes to understanding the costs involved. In this section, we'll lift the lid on the treasure chest that is SEO, helping you understand the average prices of these services in the UK.
Initial Consultation and set up Fees
The first step on any SEO journey is usually an initial consultation. This is where your chosen SEO agency gets to know your business, your goals, and the current state of your online presence.
Initial Consultation
An initial consultation generally involves a discussion around your business, industry, target audience, and objectives. Some SEO agencies charge for this initial chat, while others don't. Prices can range from being free of charge to up to £500, depending on the agency.
set up Fees
After the consultation, there's typically a setup fee. This covers the work of auditing your current website, doing keyword research, and developing an SEO strategy. In the UK, this setup fee can range from around £500 to £2,000.
Monthly Management Fees
Once everything is set up, your SEO strategy needs ongoing management. This includes implementing the strategy, monitoring results, tweaking the approach as needed, and reporting on progress.
Ongoing Management
Monthly management fees can vary significantly depending on the complexity of the work and the level of service you need. The price can range from about £250 per month for basic services up to £5,000 per month or more for more comprehensive packages.
What You Get
The services included in monthly management fees can vary, but generally, they include things like on-page and off-page SEO, content creation, link building, and regular reporting.
More Leads Local: Affordable, Quality SEO Services
At More Leads Local, we believe in fostering partnerships that are both beneficial and empowering. We understand that the first step towards a successful SEO strategy is understanding your website's current status
Our Free SEO Site Audit
To help you achieve this understanding, we offer a totally free SEO site audit. This isn't just a cursory glance at your website. We perform a comprehensive analysis to identify any SEO problem areas that might be holding you back from achieving your digital marketing goals.
Informing You For Better Decisions
Our audit isn't designed to bamboozle you with tech jargon. Instead, we present the results in a clear, easy-to-understand manner. This way, you can make informed decisions about the best way forward for your online presence.
A Partnership for Growth
With this knowledge in hand, we stand ready to help you address these problem areas and build a tailored SEO strategy. As your local SEO agency, More Leads Local is committed to walking with you every step of the way, guiding your business towards online success.
Remember, investing in SEO isn't just about addressing issues—it's about fuelling growth. And with More Leads Local by your side, that growth is well within your reach.