Things to Do in Poole
Poole, a coastal gem in Dorset, England, offers a variety of experiences that cater to all kinds of travellers. Whether you're an outdoor adventurer, a culture aficionado, or simply looking to unwind, there are so many things to do in Poole that you're guaranteed to find something that piques your interest.
In this guide, we'll break down the best activities and attractions Poole has to offer, provide key information on what to expect, how much time to allocate, and what each experience may cost. Dive in and start planning your Poole adventure.
Poole Harbour
What: A haven for watersports including kayaking, sailing, and fishing.
Time: Plan for half a day.
Cost: Varies. Free options like shore fishing available, sailing lessons cost more.
Why: Perfect for water enthusiasts and families alike. Offers a blend of relaxation and adventure.
Brownsea Island
What: A wildlife sanctuary featuring rare species like red squirrels.
Time: Around 3-4 hours.
Cost: Requires a ferry ride and National Trust admission fees.
Why: Ideal for nature lovers and those looking for a peaceful retreat.
Poole Park
What: Family-friendly amenities like a boating lake, playgrounds, and mini-golf.
Time: Roughly 2-3 hours.
Cost: Free, some activities like mini-golf have a small fee.
Why: Great for a family day out or a casual stroll.
Poole Quay
What: A lively area featuring bars, restaurants, and boutique shops.
Time: About 2-4 hours.
Cost: Varies based on dining and shopping choices.
Why: Best for socialising, dining, and enjoying a vibrant atmosphere.
Sandbanks Beach
What: A premium beach with clear waters and clean sandy shores.
Time: Half to a full day.
Cost: Free, though parking fees may apply.
Why: Excellent for sunbathing, swimming, and beach sports.
Poole Museum
What: Learn about Poole's maritime history and local art.
Time: Roughly 1-2 hours.
Cost: Free.
Why: A quick, educational visit that's light on the wallet.
Compton Acres
What: One of the UK's premier historic gardens.
Time: About 2-3 hours.
Cost: Admission fee.
Why: Ideal for garden enthusiasts and those seeking tranquillity.
Tower Park
What: Entertainment complex with a cinema, bowling alley, and restaurants.
Time: Around 3-5 hours.
Cost: Varies by activity.
Why: Suitable for group outings and rainy-day activities.
Old Harry Rocks
What: Chalk formations offering hiking trails and photography spots.
Time: Approximately 2-4 hours.
Cost: Free.
Why: A must for hikers and nature photographers.
Poole Pottery
What: Craft workshops and a shop selling unique pottery.
Time: 1-3 hours.
Cost: Free to browse, workshops come with a fee.
Why: Ideal for art enthusiasts and those looking for hands-on activities.
Splashdown Water Park
What: A water park featuring a variety of slides and pools.
Time: 3-5 hours.
Cost: Admission fee.
Why: Perfect for families and thrill-seekers.
Poole Speedway
What: Motorcycle speedway racing for adrenaline junkies.
Time: 2-4 hours.
Cost: Ticket prices vary.
Why: For those who love speed and excitement.
Upton Country Park
What: Offers a walled garden, tea rooms, and scenic walking paths.
Time: Roughly 2-3 hours.
Cost: Free, parking fees apply.
Why: Ideal for leisurely walks and relaxation.
Lighthouse Arts Centre
What: Venue for theatre productions, concerts, and art exhibitions.
Time: Varies by event.
Cost: Ticket prices depend on the event.
Why: For lovers of the arts and culture.
Poole Old Town
What: Explore historic buildings and charming cobbled streets.
Time: 1-2 hours.
Cost: Free.
Why: Experience the history and architecture of Poole.
RNLI College Discovery Tour
What: A tour of the Royal National Lifeboat Institution's training facilities.
Time: 90 minutes.
Cost: Admission fee.
Why: Educational and inspiring, especially for those interested in maritime rescue.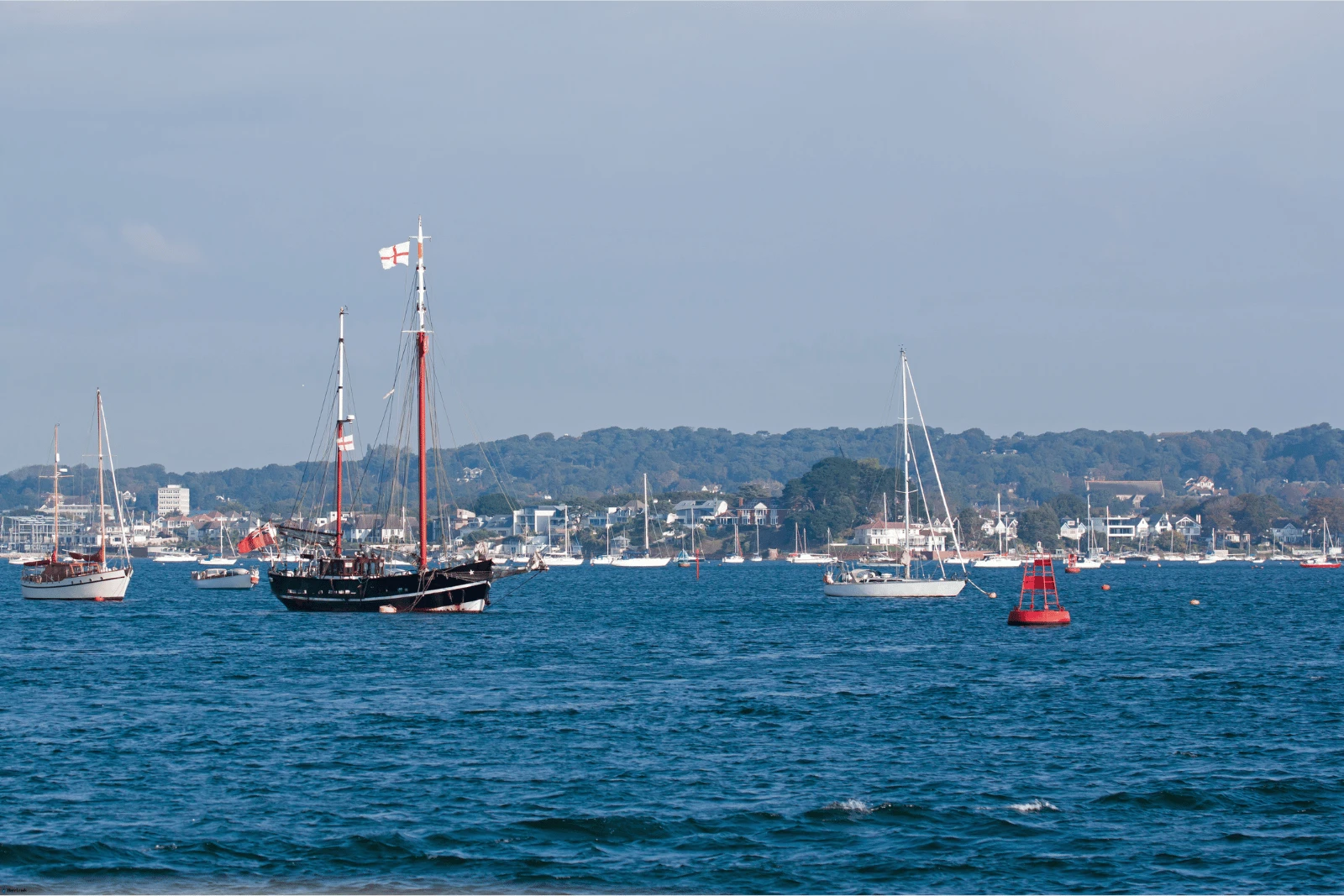 Whether you're drawn to the call of the sea, the charm of historic sites, or the allure of cultural experiences, Poole offers a diverse range of activities to fill your itinerary.
With options that suit varying budgets and time frames, this coastal town in Dorset ensures that every visitor leaves with cherished memories – there's always interesting things to do in Poole.
Now that you have this guide, all that's left is to pack your bags and set out on your own Poole adventure. Make the most of it.
For all your Dorset queries – More Leads Local is always on hand to provide you with the best tips to help you have an amazing day out!