Guide to the BrightonSEO Conference
What is BrightonSEO?
BrightonSEO is an essential conference for SEO and digital marketing professionals. It features diverse workshops, talks, and networking opportunities. Prices and duration vary, catering to different professional needs and interests.
Overview
Event Description: A prominent conference focusing on SEO and digital marketing, providing insights from industry leaders and practical learning opportunities.
Location: Held in Brighton, UK, known for its vibrant culture and accessibility.
Target Audience: Ideal for SEO specialists, digital marketers, content creators, and business owners looking to enhance their online presence.
Key Features
Speakers: Renowned industry leaders and innovators share their experiences, strategies, and predictions for future trends in SEO and digital marketing.
Workshops: Interactive sessions offering hands-on experience in the latest SEO techniques, tools, and analytics.
Networking Opportunities: A platform to connect with peers, influencers, and potential collaborators or clients.
Ticketing Information
Price Range: Offers a range from basic entry-level tickets to exclusive VIP packages, accommodating different budgets and access needs.
Inclusions: Depending on the ticket tier, access may include entry to keynote talks, workshops, panel discussions, and exclusive networking events.
Detailed Schedule
Event Dates: Typically spanning over a few days, with exact dates available on the official website.
Daily Format: Mornings often start with keynote speeches, followed by a variety of breakout sessions, workshops, and panel discussions throughout the day.
Why Attend BrightonSEO?
Knowledge Enhancement: Gain insights into the latest SEO strategies, content marketing trends, and digital advertising techniques.
Professional Networking: Opportunities to meet industry leaders, share experiences, and form valuable connections.
Career Advancement: Enhance your skills and knowledge, benefiting both personal development and professional growth.
Preparation Tips
Session Selection: Review the schedule in advance to plan which sessions align with your interests and goals.
Networking Strategy: Identify key individuals or companies you aim to connect with and prepare an introduction or conversation starters.
Event Updates: Regularly check the official website and social media for any updates or changes to the schedule.
Additional Attractions
Exhibition Hall: Showcases from leading SEO tools, platforms, and service providers, offering demonstrations and expert advice.
Social Events: Evening social gatherings, providing a more relaxed environment for networking and enjoyment.
Accommodation and Travel
Hotel Recommendations: A list of recommended hotels near the venue, catering to various budgets.
Travel Tips: Advice on the best travel options for reaching Brighton, including public transport and parking information.
Post-Event Access
Recordings: Access to recordings of select sessions for attendees, useful for revisiting key insights or sessions missed.
Follow-Up Resources: Provision of presentation slides, additional reading materials, and post-event reports.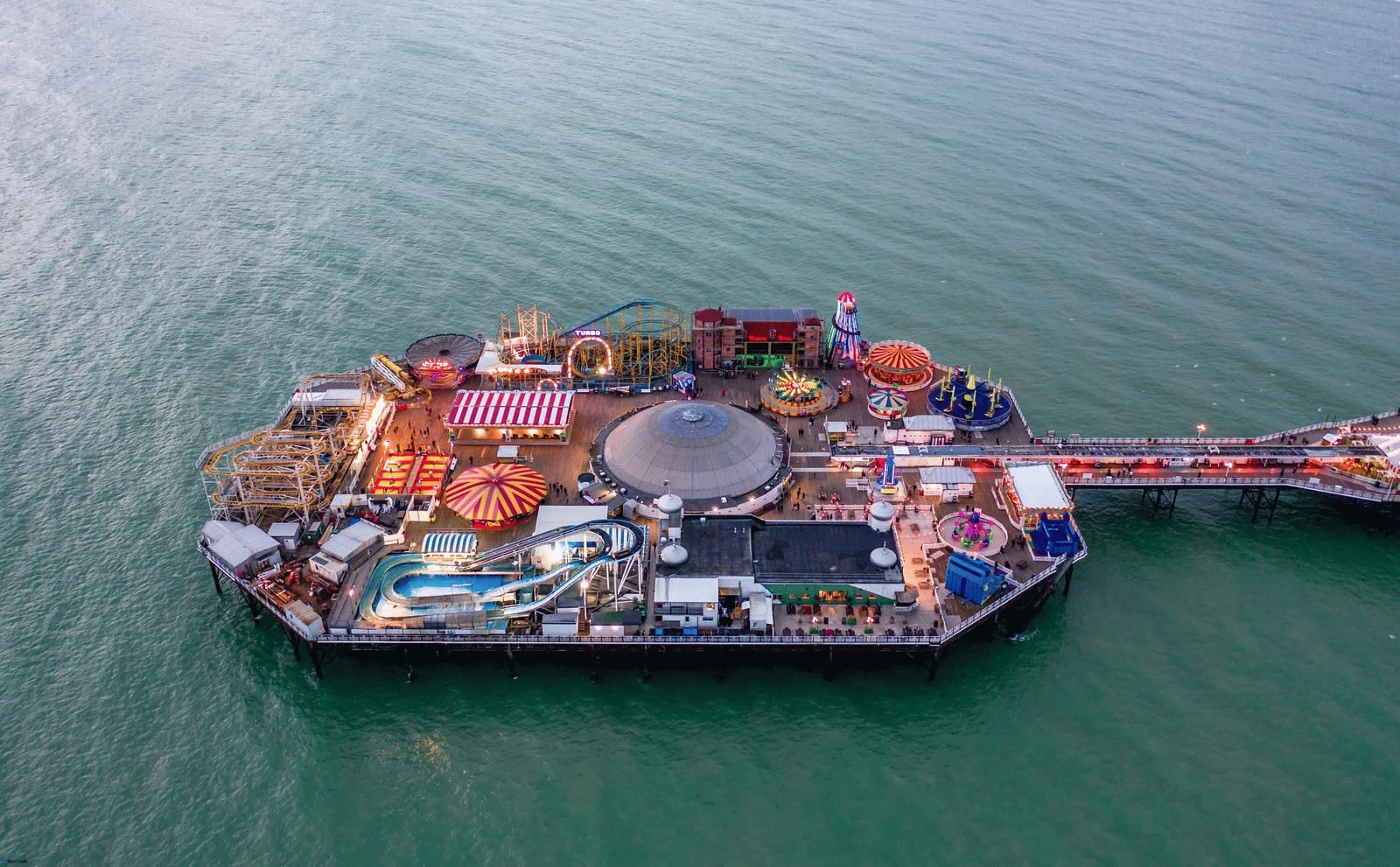 The BrightonSEO Conference is a not-to-miss event for professionals in the SEO and digital marketing industry. It promises a wealth of knowledge, networking, and growth opportunities.
For more information, including detailed ticket pricing, accommodation options, and a full event schedule, visit the official BrightonSEO website.
For more SEO tips and recommendations – visit our blog page at More Leads Local!