A Guide to the 'Women in Tech SEO Festival London'
The Women in Tech SEO Festival in London stands as a beacon of knowledge and empowerment in the tech and SEO world, specifically tailored for women and non-binary individuals. This annual event assembles a vibrant community of professionals to explore the latest trends, share insights, and foster connections in the realms of SEO and digital marketing.
From cutting-edge strategies in SEO and PPC integration to the nuanced roles of AI and data storytelling, the festival offers a diverse array of talks and workshops. It's a unique opportunity to learn, network, and grow, all within an inspiring and supportive environment.
Women in Tech SEO Festival – Event Overview
Location & Date: The Women in Tech SEO Festival, a landmark event in the SEO and tech community, will unfold in the bustling heart of London. Scheduled for March 8th at etc.venues, 155 Bishopsgate, the venue is celebrated for its state-of-the-art facilities, creating an ideal backdrop for this influential gathering. This prime location in London not only provides easy access for attendees but also adds to the event's prestige.
Audience: Tailored specifically for women and non-binary individuals, the festival provides an empowering and inclusive environment. It's a unique platform where attendees can immerse themselves in the latest SEO and digital marketing trends, gain valuable insights, and build a supportive network. This focus on inclusivity and diversity underscores the event's commitment to nurturing talent and encouraging participation from often underrepresented groups in the tech field.
Women in Tech SEO Festival – 2024 Event Highlights
SEO and PPC Integration: This segment focuses on synergising SEO and PPC channels. It aims to present innovative strategies and practical solutions for creating more dynamic and effective digital marketing campaigns.
Video-Centric Ecommerce Strategy: Experts will delve into the burgeoning role of video content in e-commerce. This discussion promises to offer fresh perspectives on enhancing online shopping experiences and leveraging video content for better search engine visibility and customer engagement.
Technical SEO & Performance: A comprehensive exploration of how technical SEO can be strategically aligned with broader business goals. This session aims to provide actionable insights on optimising website performance to meet key performance indicators and business objectives.
Future of Ecommerce: A forward-looking session examining the evolving e-commerce landscape, with a particular emphasis on the transformative impact of artificial intelligence. This talk is poised to offer a glimpse into future trends and technological innovations reshaping online commerce.
Bias in AI: An insightful examination of the role of bias in AI, exploring how it can be utilised to create more inclusive and diverse marketing campaigns. This discussion will tackle both the ethical implications and the practical applications of AI in digital marketing.
Optimising <head> Tag: A deep dive into optimising the <head> tag of websites, offering technical insights and best practices for improving website speed and user experience.
Technical SEO & Accessibility: This session addresses the critical intersection of technical SEO and accessibility, emphasising the importance of creating websites that are not only optimised for search engines but also accessible to all users.
User-Centric Search Experiences: Focusing on personalisation in search engine experiences, this discussion will cover innovative techniques to tailor search results to individual user preferences and behaviours.
Financial Wellbeing: A vital conversation on financial security and planning, providing guidance and strategies for navigating the complexities of financial management in an increasingly uncertain economic landscape.
Authenticity and Personal Growth: A session dedicated to personal development, encouraging attendees to embrace their identities and overcome societal biases. This talk aims to inspire personal and professional growth through authenticity.
Event Emcee: Guided by an experienced emcee, the festival promises a well-orchestrated and engaging experience. The host, with a rich background in creative content consultancy and training, will ensure the smooth flow of the event and enrich the overall experience for the participants.
Insights from the 2023 Event
Information Architecture for SEO: Stressing the vital role of well-structured information architecture in SEO, this session encouraged regular updates and revisions to keep pace with the evolving digital landscape.
Meaningful Content Automation: Tackling the ethical and creative challenges in the age of content automation, this talk provided insights into crafting content that resonates with audiences while maintaining authenticity.
Topic Cluster Prioritisation in SaaS: This practical session provided actionable insights for SaaS marketing, focusing on keyword prioritisation and effective content creation strategies.
Image SEO Optimisation: Unveiling the untapped potential in image optimisation for SEO, this discussion highlighted the dual benefits of enhancing site aesthetics and performance.
Executive Buy-in Throughout a Career: Offering strategies to effectively communicate and gain support from senior leadership, this talk focused on how to navigate organisational dynamics and secure executive buy-in.
Neuroscience in SEO: Bridging neuroscience and SEO, this intriguing session provided a unique perspective on enhancing SEO strategies through an understanding of human brain function.
Natural Language Processing in SEO: Discussing the integration of NLP in SEO strategies, this session highlighted NLP as a powerful tool rather than a standalone strategy.
Data Storytelling: Focused on the art of data storytelling in SEO, this talk emphasised the power of narrative in presenting data in a compelling and understandable way.
Levelling Up Your SEO Career: Providing career development advice, this session tackled the challenges and opportunities in the SEO field, offering guidance for professional growth.
Standing In Your Confidence: Focusing on the importance of self-confidence, this talk encouraged attendees to trust in their abilities and navigate their professional journeys with confidence.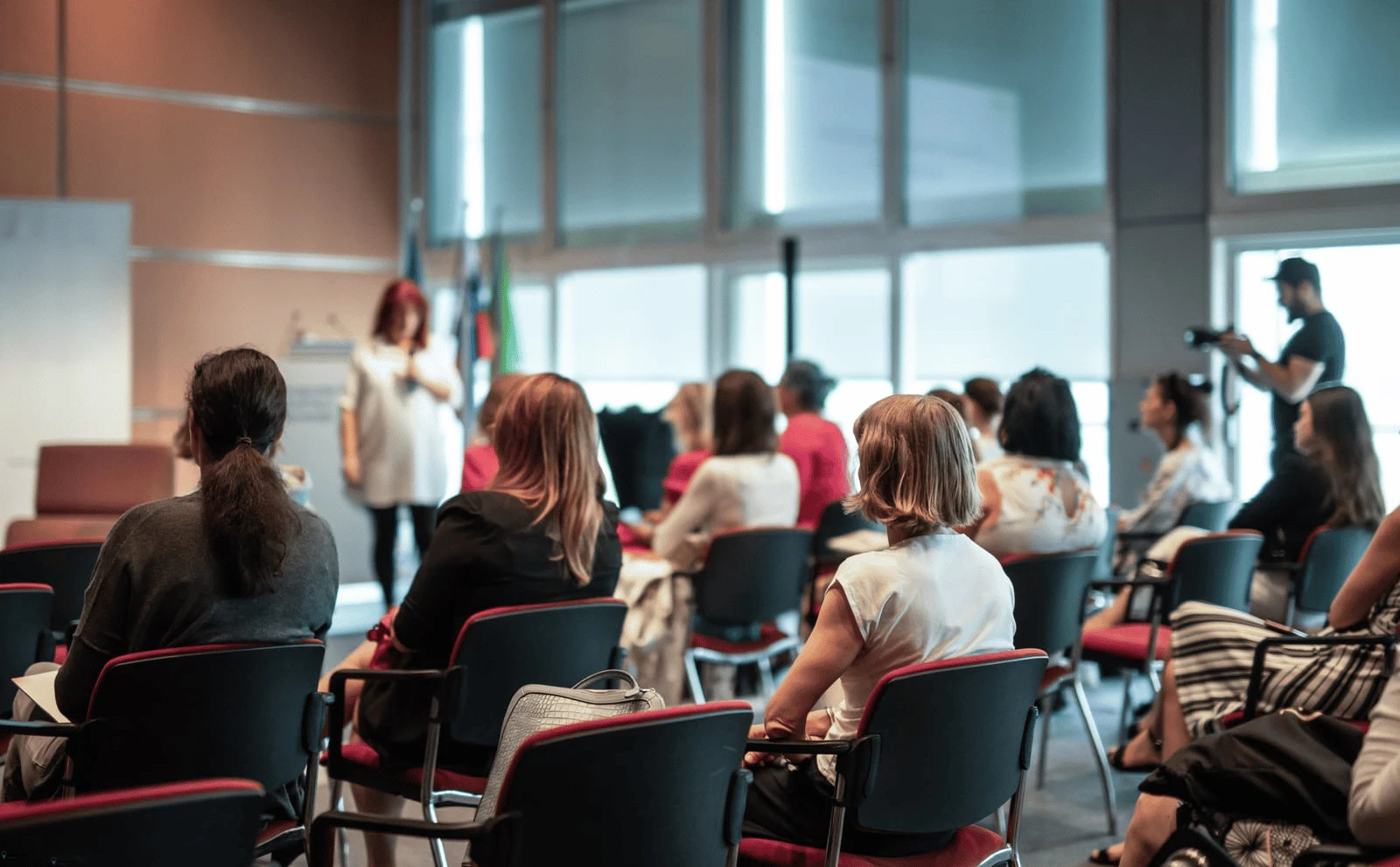 The Women in Tech SEO Festival in London offers a rich platform for learning and networking, focusing on various aspects of SEO and digital marketing. The event not only covers technical topics but also provides insights into career development, content strategy, and personal growth. It's a valuable opportunity for professionals at all levels in the SEO and tech industry to gain knowledge, share experiences, and connect with peers. For more information this event and how to book your ticket – click here!
You can find more SEO event guides and tips on our blog page at More Leads Local!