Dentist SEO: A Guide to Amplifying Your Practice's Online Presence
Decoding Dental SEO
In the vast expanse of the digital world, standing out is paramount. That's where Dentist SEO, or Search Engine Optimisation, comes into play. It's the process of enhancing your dental practice's online presence to make it more visible and appealing to search engines like Google.
The Basics of SEO
SEO is a multifaceted process, a bit like a Swiss Army knife of digital marketing. It involves:
Keyword Optimisation
This is about identifying and integrating the search terms that potential patients use when seeking dental services. For instance, if your practice is in London, you might target keywords like "London dentist" or "teeth whitening in London". It's about speaking the language of your patients and making sure that language resonates with Google.
On-Page SEO
This is the art of optimising the content and HTML source code of your website's pages. It's about creating high-quality content that answers your patients' questions, using appropriate meta tags that help search engines understand your content, and ensuring your website is as user-friendly as a well-laid-out clinic.
Off-Page SEO
This is the science of implementing strategies outside your website, such as earning backlinks from other reputable websites. It's like having a network of colleagues who vouch for your expertise and professionalism.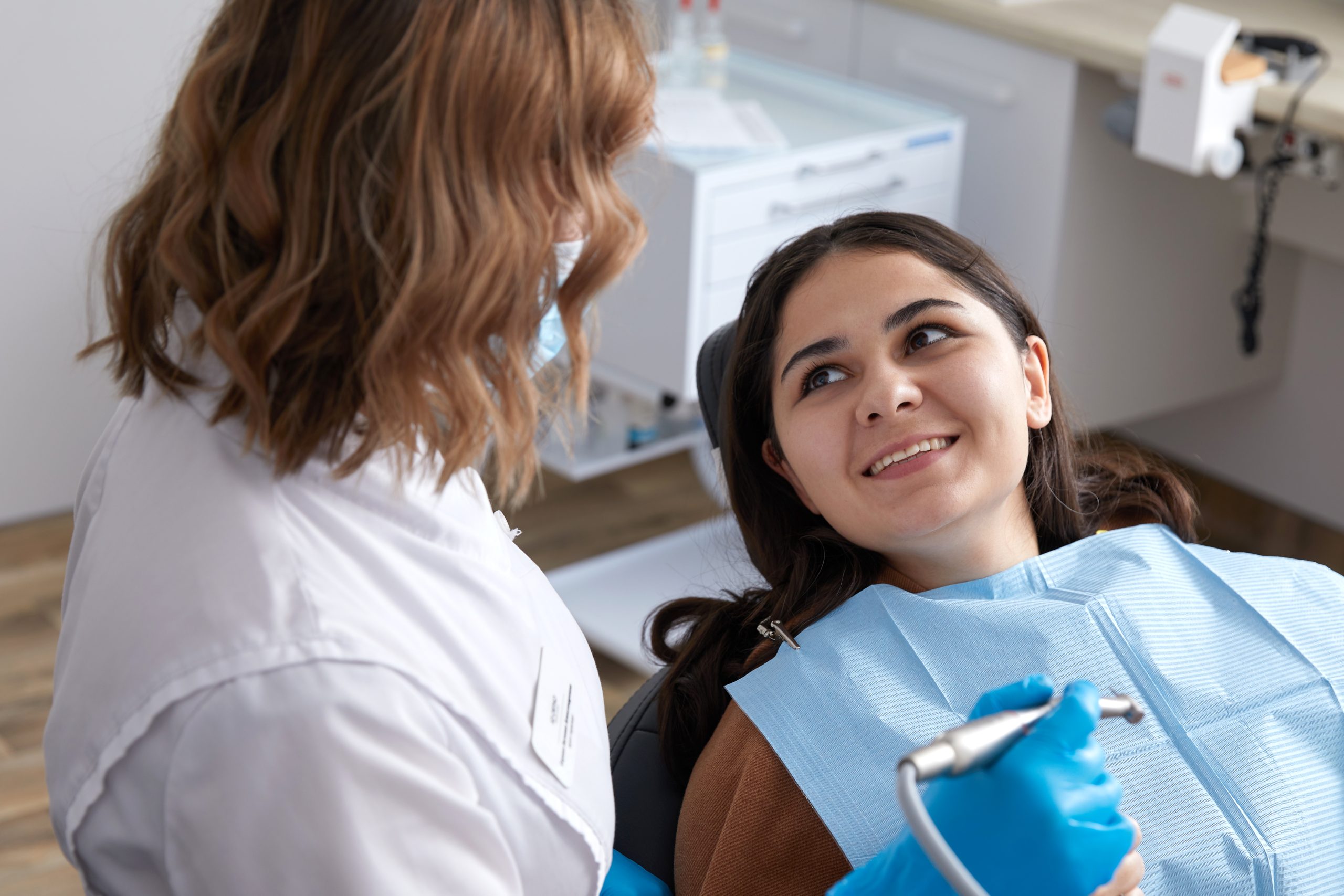 The Importance of SEO for Dental Practices
In today's fiercely competitive digital marketplace, SEO is a game-changer for dental practices. Here's why:
The Wide-Ranging Benefits of SEO
Increased Visibility
A higher ranking on search engine results pages (SERPs) means more visibility. It's like having your practice on the high street of the digital world, leading to increased website traffic and potential patients.
Cost-Effective Marketing
Unlike paid ads that require continuous investment, the benefits of SEO are enduring. Once your website ranks high on SERPs, it continues to attract traffic without additional cost. It's a long-term investment that keeps on giving.
Enhanced User Experience
Good SEO practices align with providing an excellent user experience. A well-structured, easy-to-navigate website not only boosts your SEO but also makes it easier for potential patients to find the information they need.
Why Dentists Need SEO
Local Visibility
Many patients prefer a dentist close to home. With local SEO strategies, you can ensure your practice appears when potential patients search for dentists in your area. It's about being the local go-to dentist for your community
Attracting the Right Patients
By targeting specific keywords related to your services, you can attract patients who are seeking exactly what you offer. It's about matching your services with the needs of your patients.
Standing Out from the Competition
With numerous dental practices vying for attention, SEO can help your practice stand out. A well-optimised website can make your practice appear more professional and trustworthy. It's about being the shining star in a sky full of dental practices.
Key Elements of an SEO-Optimised Dentist Website
Your website is a reflection of your practice. It's your digital reception area, waiting room, and consultation room all rolled into one. Here's how to make it SEO-friendly:
User-Friendly Design
Ensure your website is easy to navigate with clear menus and a logical structure. Just as your patients wouldn't want to get lost in your physical office, they wouldn't want to get lost on your website either.
Quality Content
Provide valuable information that answers potential patients' questions. This could include blog posts on dental health, FAQs, or detailed service descriptions. It's about being a valuable resource for your patients, even before they step into your clinic.
Keyword Optimisation
Incorporate your targeted keywords naturally throughout your website, including in titles, headings, and meta descriptions. It's about leaving a trail of breadcrumbs that leads Google straight to your website.
Mobile Optimisation
With an increasing number of people using their phones to search for services, ensure your website is mobile-friendly. It's about being accessible to your patients, whether they're on a desktop, tablet, or mobile phone.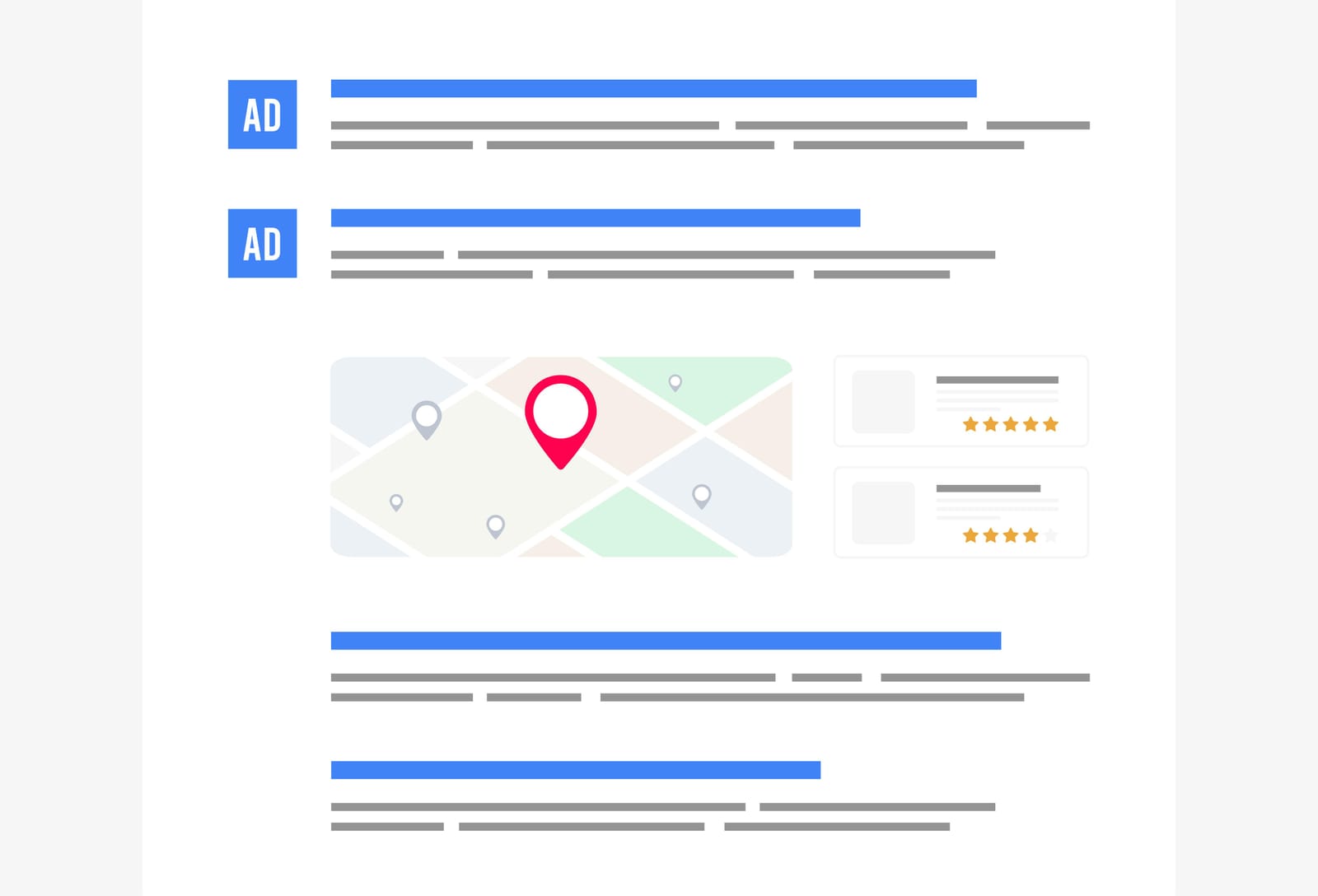 The Power of a Google Business Profile for Dental Practices
A Google Business Profile is not just a digital business card; it's a dynamic billboard, a customer service portal, and a credibility booster all rolled into one. It's a powerful tool that can significantly enhance your local SEO and attract more patients.
When potential patients search for your practice or dental services in your area, your Google Business Profile is often the first thing they see. It displays your practice's name, location, hours, and reviews, providing a snapshot of your business. But it's much more than just a static listing.
Detailed Business Information
Your Google Business Profile allows you to provide detailed information about your practice. This includes your address, contact details, opening hours, and the services you offer. You can even add photos of your practice to give potential patients a visual idea of what to expect. This wealth of information is readily available to users, making it easy for them to learn more about your practice.
Reviews and Ratings
One of the most powerful aspects of a Google Business Profile is the ability for patients to leave reviews. These reviews and ratings are prominently displayed, providing a measure of social proof. Positive reviews can significantly enhance your practice's reputation, encouraging new patients to choose your services.
Q&A Section
The Q&A section of your Google Business Profile allows potential patients to ask questions about your practice and services. This interactive feature not only helps provide valuable information to prospective patients but also demonstrates your engagement and commitment to patient satisfaction.
Local SEO Boost
Having a well-optimised Google Business Profile can significantly boost your local SEO. When potential patients search for dental services in your area, Google prioritises local businesses in the search results. This means your practice can appear in the coveted 'local pack' – the small list of businesses that appear at the top of Google's search results.
Insights and Analytics
Google Business Profile also provides valuable insights and analytics, such as how many people viewed your profile, called your practice, or asked for directions. These insights can help you understand your patients better and refine your marketing strategies.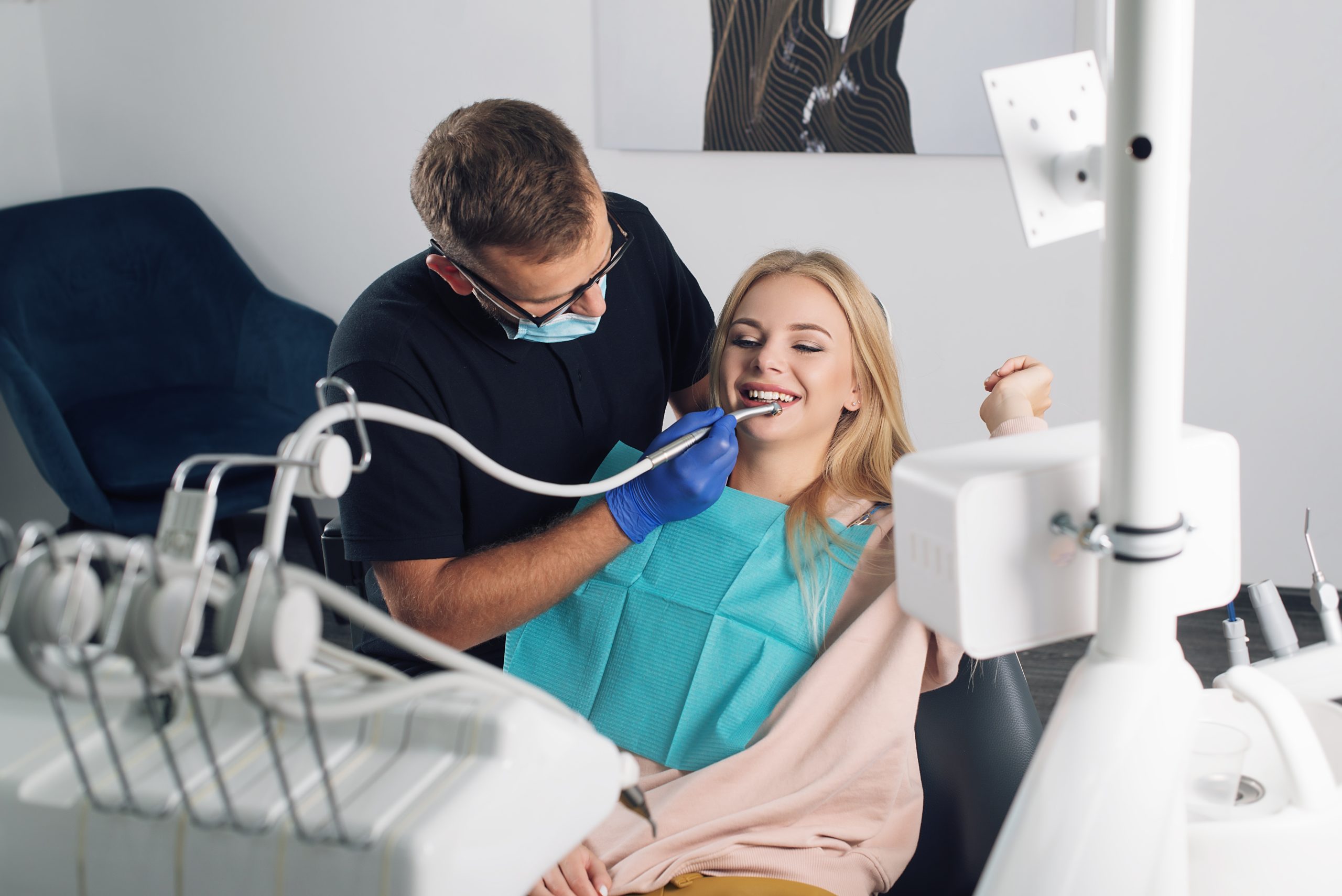 Navigating SEO in the Health Sector
When it comes to health-related content, Google has a higher standard. This is because incorrect or misleading information in this field can have serious consequences. Google's aim is to ensure that users find reliable, useful, and trustworthy information, especially when it comes to their health. This is where the concept of E-A-T (Expertise, Authoritativeness, Trustworthiness) comes into play.
Understanding E-A-T
E-A-T is a set of criteria that Google uses to assess the quality of content, especially in sectors like health where accuracy is crucial.
Expertise
Google favours content written by experts in the field. For a dental practice, this could mean having blog posts or articles written by a qualified dentist or a dental hygienist.
Authoritativeness
This refers to the credibility of the website as a whole. Having high-quality backlinks from reputable websites, positive reviews, and a good online reputation can boost your website's authoritativeness.
Trustworthiness
This involves making sure your website is secure (HTTPS), transparent (clear about who is responsible for the website and how to contact them), and accurate in its content.
Tips for Staying in Google's Good Books
Navigating SEO in the health sector can be a bit like walking a tightrope, but with the right approach, you can stay in Google's good books. Here are some tips:
Provide High-Quality Accurate Content
Ensure all the health-related content on your website is accurate, up-to-date, and written by qualified professionals. Misinformation can harm your SEO and your reputation.
Cite Reliable Sources
When making health-related claims, cite authoritative sources such as dental associations or scientific studies. This not only enhances your content's credibility but also aligns with Google's preference for well-researched content.
Encourage Reviews
Positive reviews can boost your website's authoritativeness. Encourage your patients to leave reviews on your Google Business Profile.
Secure Your Website
Make sure your website uses HTTPS, which encrypts user data, making it more secure. Google favours secure websites.
Be Transparent
Clearly display your contact information and the qualifications of your dental team. This transparency can enhance your website's trustworthiness.
The FREE Website SEO Audit:
A Health-Check for your Practice's Site

A site audit is akin to a health check-up for your website, identifying any issues that might be hindering your SEO. At More Leads Local, we offer a free site audit. As a local SEO agency with experience working with dental practices, we can help you devise a long-term business strategy that ensures your practice thrives in the digital age. It's about making sure your website is in tip-top shape, ready to welcome new patients.