Exeter Pubs: An In-Depth Guide
Discover Exeter pubs, a thriving scene with a perfect blend of history, culture, and modern flair. From historic inns to trendy gastropubs, this guide unveils the best spots for craft beers, delicious food, live music, and family-friendly environments.
Dive into the unique character of each pub and find your perfect spot in the heart of Exeter.
Historical Exeter Pubs
The Hourglass: Tucked away on Melbourne Street, this quaint pub is a treasure trove of history, featuring snug corners and a roaring fireplace. Ideal for those seeking a quiet drink in a traditional setting.
The Old Firehouse: Renowned for its connection to the Harry Potter universe, this pub on New North Road enchants with its Gothic architecture, large fireplaces, and an array of cask ales and ciders. Its menu boasts hearty pies and pizzas, making it a favourite among students and locals.
The White Hart: A part of Exeter's history since the 15th century, this pub on South Street offers a journey back in time with its preserved architecture, real ales, and classic pub games like darts and skittles.
The Ship Inn: Located in Martin's Lane, this mediaeval pub combines old-world charm with a modern dining experience. Its menu features locally sourced ingredients, creating a perfect blend of history and contemporary cuisine.
Exeter Pubs with Great Food
The Fat Pig: Situated on John Street, this gastropub prides itself on using locally-sourced ingredients to create mouth-watering dishes, ranging from classic fish and chips to more exotic options like venison burgers.
The Rusty Bike: On Howell Road, this pub offers a relaxed, friendly atmosphere, complemented by a menu that experiments with traditional British cuisine, using locally sourced and seasonal ingredients.
The Exploding Bakery: A unique combination of a bakery and pub on Queen Street, known for its artisan pastries and wholesome meals. It's a great spot for a casual brunch or a hearty lunch.
The Turf Locks: Only accessible by foot, bike, or boat, this pub is situated in a nature reserve near the Exe Estuary. It's famous for its outdoor seating, fresh seafood, and picturesque views, making it a perfect destination for a day trip.
Exeter Pubs with Craft Beers
The Pursuit of Hoppiness: Located on Longbrook Street, this pub is a haven for craft beer enthusiasts, offering a constantly rotating selection of the finest ales, lagers, and stouts, both local and international.
The Beer Cellar: On South Street, this pub is a craft beer aficionado's dream, with a vast selection of beers and a knowledgeable staff ready to guide you through their extensive menu.
The Oddfellows: A cosy establishment on New North Road, known for its intimate atmosphere and a wide array of craft beers sourced both locally and globally.
The Speak Easy: On Fore Street, this pub offers a Prohibition-era themed experience, specialising in unique and small-batch brews served in an atmospheric setting.
Riverfront Exeter Pubs
The Double Locks: Located along the Exeter Ship Canal, this pub is famous for its large beer garden and regular events like outdoor cinemas and dog shows, making it a fantastic spot for sunny days and social gatherings.
The Waterfront: A vibrant spot on the Quayside, known for its scenic views, lively atmosphere, and a menu that includes everything from seafood to vegan dishes.
The Prospect Inn: On The Quay, this traditional pub offers a friendly atmosphere, riverside views, and classic British pub meals, making it a popular choice for both locals and visitors.
The Mill on the Exe: Located on Bonhay Road, it's set beside the River Exe, with stunning gardens and a focus on fresh, local produce. It's ideal for a relaxing meal with scenic views.
Exeter Pubs for Live Music
The Cavern: On Queen Street, this iconic venue is known for hosting a mix of emerging and established bands across various genres, from indie rock to electronic music.
The Phoenix: On Gandy Street, this cultural hub offers more than just live music; it's a space for art exhibitions, theatre performances, and creative workshops, providing a vibrant and artistic atmosphere.
The Monkey Suit: On Sidwell Street, this trendy bar is famous for its vibrant live music scene, DJ nights, and an extensive cocktail menu, making it a popular spot among the younger crowd.
The Bierkeller: On Little Castle Street, this German-themed pub is known for its lively atmosphere, oompah bands, and a wide selection of German beers. It's a great spot for those looking for a fun and energetic evening.
Family-Friendly Exeter Pubs
The Victoria Inn: On Victoria Street, this pub offers a warm, family-friendly environment with a diverse menu that caters to all ages, including a dedicated children's menu.
The Exonian: On Fore Street, this modern and relaxed pub is suitable for families, offering a varied menu that includes healthy options for kids and a relaxed atmosphere for parents.
The Bishop Blaize: On Commercial Road, known for its spacious interior and garden area, it's a comfortable choice for families, offering traditional pub fare and a children's menu.
The Stables: Located on Cowley Bridge Road, it's set in a picturesque location with a spacious garden and play area, making it ideal for families looking to enjoy a day out in a relaxed setting.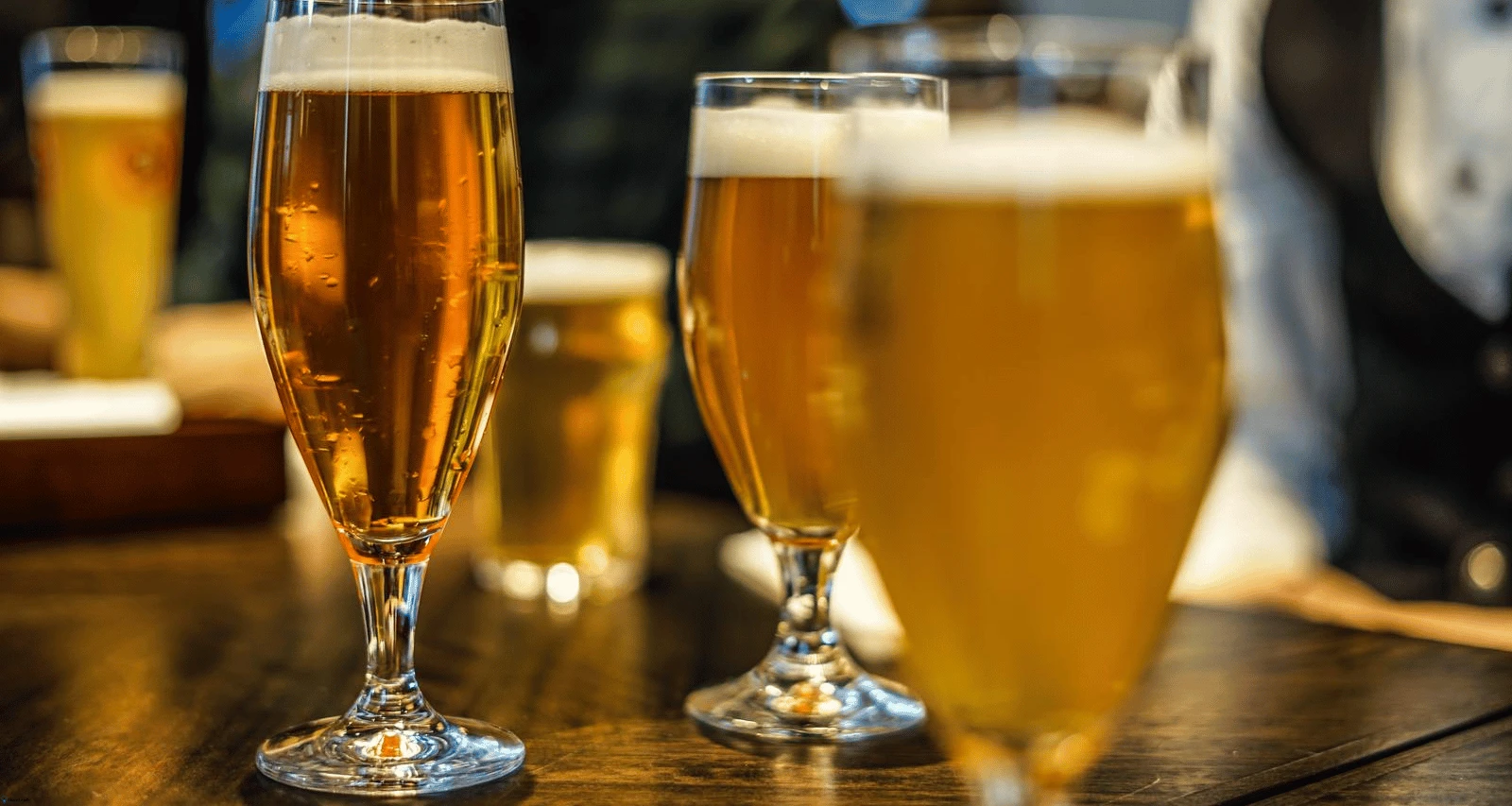 Exeter pubs offer a rich tapestry of experiences, each unique in its charm and offerings. Whether you're seeking historical ambiance, culinary excellence, or a vibrant social scene, these pubs are more than just drinking spots; they're cultural landmarks.
This guide invites you to immerse yourself in the diverse pub culture of Exeter, a city where every pint comes with a story. Cheers to discovering your favourite!
You'll find more Exeter tips and recommendations on our blog page at More Leads Local!