The Best SEO Conferences in the UK: A Guide
In the fast-paced world of SEO, staying current is key. The UK hosts a variety of top-notch SEO conferences, each offering unique insights and networking opportunities. Whether you're new to SEO or a seasoned expert, these events cater to all levels, covering everything from basic techniques to advanced strategies.
This guide highlights the best SEO conferences in the UK, helping you choose the ideal event for your professional development. From practical workshops at BrightonSEO to the empowering Women in Tech SEO Festival, let's explore some of the UK's best SEO conferences.
BrightonSEO
When and Where: Typically in April and September in Brighton.
Key Features:

Workshops: In-depth sessions on topics like link building, technical SEO, content strategy.
Networking Opportunities: Connects a diverse range of attendees, from agency SEOs to in-house teams and freelancers.
Speaker Diversity: Showcases a blend of international experts and local talents.

Suitability: From beginners to advanced professionals.
Unique Aspect: Known for its friendly, community-oriented atmosphere beside the seaside.
Additional Benefits: Provides access to exclusive SEO tools and software demonstrations.
For more information on BrightonSEO – check out our in depth guide here!
Search Leeds
When and Where: An annual event, usually in June, in Leeds.
Key Features:

Latest Trends: Focuses on cutting-edge SEO and digital marketing strategies.
Diverse Topics: Also explores related fields like analytics, social media marketing, and user experience.
Expert Speakers: Features speakers from leading companies and agencies.

Suitability: Ideal for professionals keen on a comprehensive digital marketing update.
Unique Aspect: The largest gathering of its kind in the North of England, fostering a strong regional SEO community.
Ungagged London
When and Where: Held annually, typically in June, in London.
Key Features:

Uncensored Content: Promotes open, honest dialogues on sensitive and advanced SEO topics.
Exclusivity: No recordings allow for more candid discussions and sharing of tactics.
Advanced Topics: Tailored for in-depth discussions on SEO, digital marketing strategies, and future trends.

Suitability: Seasoned SEO professionals and digital marketers.
Unique Aspect: Known for its 'no fluff' policy, prioritizing actionable strategies over sales pitches.
SMX London
When and Where: Part of the global series, usually held in May in London.
Key Features:

Comprehensive Coverage: Explores a range of topics from technical SEO to PPC and content marketing.
Global Insights: Attracts a diverse international audience and speakers.
Interactive Format: Encourages engagement through panel discussions, Q&A sessions, and networking events.

Suitability: Perfect for those looking for a holistic view of search marketing.
Unique Aspect: A part of the globally renowned Search Marketing Expo series.
YoastCon
When and Where: Dates and location can vary; organised by Yoast.
Key Features:

WordPress SEO Focus: Concentrates on optimising SEO within the WordPress ecosystem.
Practical Tips: Offers actionable advice for improving site rankings and user experience.
Yoast Experts: Insights directly from the team behind the popular Yoast SEO plugin.

Suitability: WordPress users, from bloggers to business owners.
Unique Aspect: The only event with a strong emphasis on WordPress SEO education.
Women in Tech SEO Festival
When and Where: Annually around March in London.
Key Features:

Empowerment: Aims to inspire and support women in the male-dominated SEO field.
Networking: Opportunities to connect with fellow women professionals and mentors.
Diverse Speakers: Successful women from various sectors of tech and digital marketing.

Suitability: Women at all stages of their career in SEO and digital marketing.
Unique Aspect: Dedicated to addressing gender diversity issues in the tech industry.
For a more in depth look at the Women in Tech SEO Festival – click here!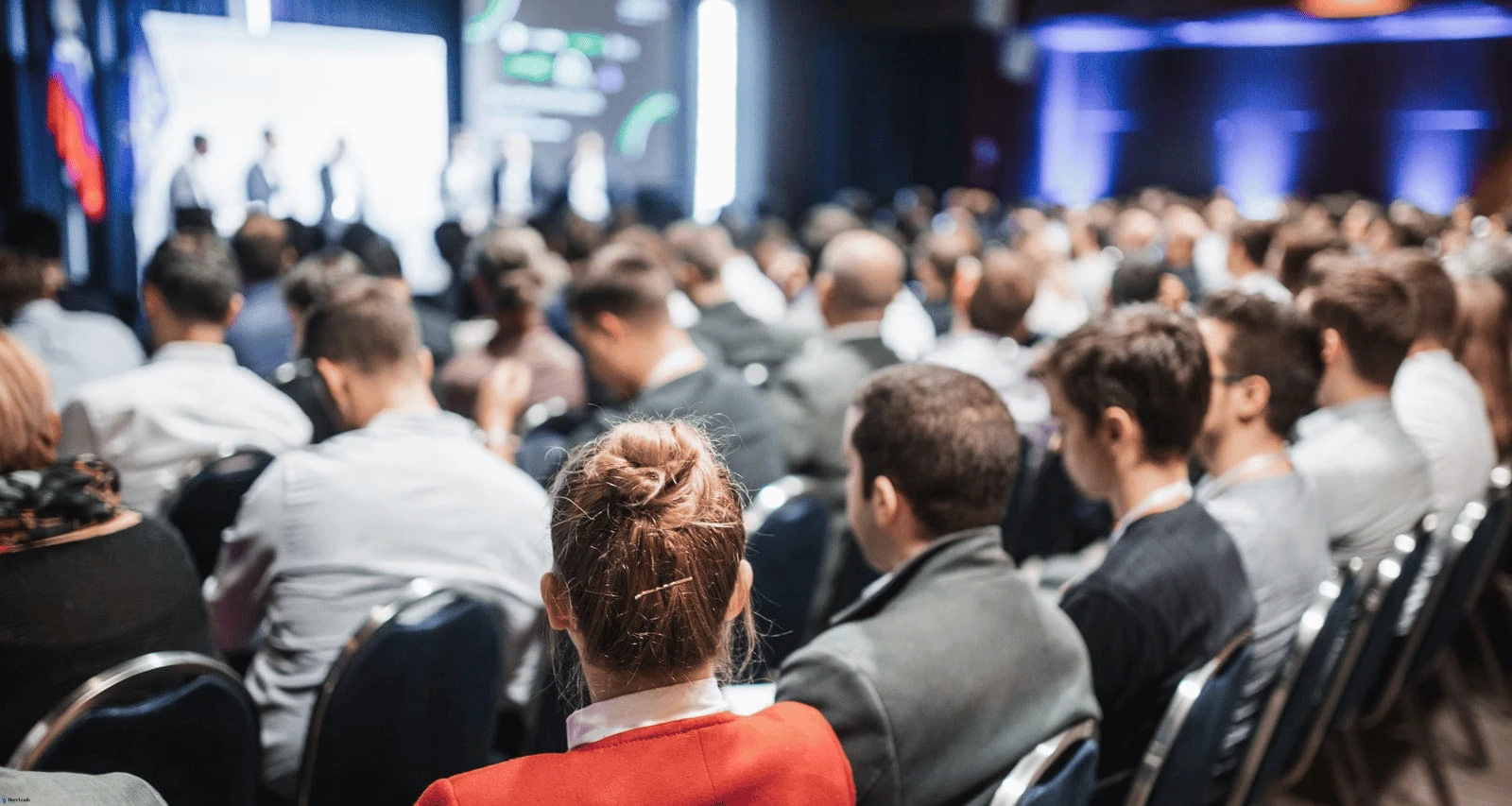 These SEO conferences offer a range of experiences, from in-depth technical workshops to discussions on industry trends and challenges. They cater to a wide spectrum of needs and interests within the SEO community, providing invaluable opportunities for professional growth and networking.
For more SEO tips and events – check out our blog page at More Leads Local!