Guide to Portsmouth Boat Trips
If you're planning a visit to Portsmouth, the array of Portsmouth boat trips can be both exciting and overwhelming. From naval history to leisurely sails, this maritime city has something for everyone.
Our in-depth guide provides you with all the essential information – types of trips, costs, best times to go, and more – to help you make the most of your Portsmouth boat trip experience.
Types of Portsmouth Boat Trips Available
Harbour Tours: Typically last 1-2 hours. Showcases Royal Navy ships and historical landmarks. Commentary usually included.
Ferry to Isle of Wight: A 22-minute crossing. Multiple departures each day. Options for foot passengers and cars.
Fishing Trips: Offered in half-day or full-day slots. Tackle and bait often included. Some offer catch-and-cook experiences.
Luxury Yacht Charters: Customisable routes and amenities. Ideal for weddings, anniversaries, or corporate events.
Wildlife Watching: 2-3 hour tours. Spot seals, dolphins, and sea birds. Knowledgeable guides explain ecology.
Sunset Cruises: 1-2 hours. Evening sail with scenic vistas. Some include dinner or drinks.
Kayaking and Paddleboarding: Self-guided or instructor-led. Explore calmer inlets and harbours.
Prices for Portsmouth Boat Trips
Harbour Tours: £10-£20 per person. Price varies depending on tour length and specific attractions included.
Ferry to Isle of Wight: £15-£40. Costs depend on passenger or vehicle options and class of service.
Fishing Trips: £50-£200. Price determined by trip length, type of fishing, and amenities like food.
Luxury Yacht Charters: £500-£2000. Costs scale with customisation, duration, and luxury features.
Wildlife Watching: £30-£60. Specialised nature guides add to cost.
Sunset Cruises: £25-£75. Prices may include meals or premium seating.
Kayaking and Paddleboarding: £20-£50. Equipment rental may add extra costs.
Best Time to Go
Spring and Summer: Warm weather and calm seas. High demand, so book in advance.
Autumn: Cooler, but less crowded. Some off-peak pricing may apply.
Winter: Limited options due to weather. Insulated clothing required.
Must-See Attractions
HMS Victory: Admiral Nelson's flagship. In-depth tours provide a glimpse into naval history.
Spinnaker Tower: Stands 170 meters high. Offers panoramic views of the harbor and beyond.
Portsmouth Historic Dockyard: Multi-attraction pass covers several naval and maritime exhibits.
Mary Rose Museum: Houses the Tudor warship Mary Rose. Offers fascinating historical context.
Gunwharf Quays: Waterfront shopping and dining. Luxury brands and diverse cuisine options.
Booking Tips for Portsmouth Boat Trips
Advance Booking: Often available at a discount. Secures your spot, especially during peak season.
Check Weather: Weather can affect sea conditions. Reschedule if necessary for safety and enjoyment.
Group Deals: If you're part of a family or larger group, inquire about group discounts.
Cancellation Policy: Always review cancellation terms. Policies differ by operator.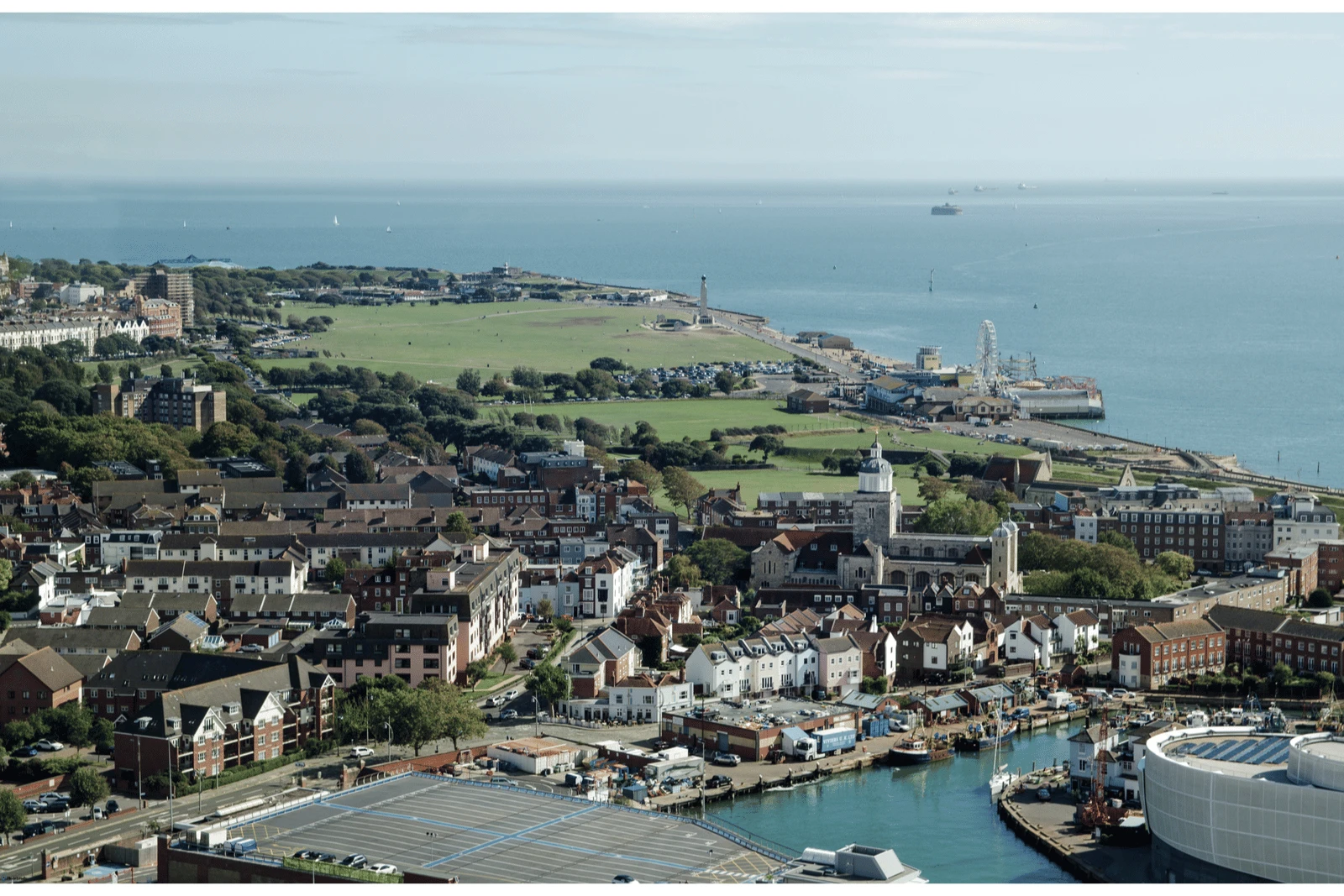 Portsmouth offers a sea of opportunities for boat enthusiasts and casual tourists alike. With a range of options to fit different budgets and interests, a boat trip here is more than just a ride – it's an experience. Planning and booking in advance can enhance your journey, turning a simple outing into a memorable adventure. Explore Portsmouth from the water; you won't regret it.
You can find more Portsmouth tips and recommendations from More Leads Local on our blog page!