If you're fascinated by maritime history, naval warfare, or curious about how sailors lived through the ages, the Portsmouth Historic Dockyard is your one-stop destination.
Located in Portsmouth, UK, this expansive facility provides a detailed and immersive experience. It showcases a range of historic ships, museums, and interactive exhibits, making it a perfect place for learning, exploration, and family fun.
From the ancient marvels like HMS Warrior and Mary Rose to modern naval technology, it's a treasure trove for enthusiasts and history buffs alike. Whether you're planning a day trip or a multiple-day adventure, this guide will help you navigate through all that the dockyard has to offer.
Admission Prices
Adult: £34 for one, £44 for three or nine sites.

Pick based on interest and time.

Child: £24 for one or three, £29 for nine.

Ultimate Explorer is best for multiple visits.

Senior: £33 for one, £43 for three or nine.

Discounts similar to adult pricing.

Family: £105 or £135 for Ultimate Explorer.

Good value for families, nine attractions.
Ticket Options
One Attraction: Day pass for one site.
Three Attractions: Year-long pass for three sites.

Best for local or returning visitors.

Ultimate Explorer: Year-long pass for nine sites.

Most comprehensive, best value.
Best Times to Visit
Low Season: November to March.

Fewer people, quieter, but cold.

High Season: April to October.

Social atmosphere, but crowded and warm.
Attractions
HMS Victory: Nelson's flagship, learn about Trafalgar.
Mary Rose Museum: Tudor ship, recovered artifacts.

Unique 16th-century relics.

HMS Warrior: Iron-hulled Victorian warship.

Technology breakthrough of its time.

Action Stations: Modern naval tech, hands-on.
Royal Navy Submarine Museum: WWII subs and more.
Boathouse 4: Maritime exhibitions, interactive.
Dockyard Apprentice: Role of apprentices in shipbuilding.

Educational and historical.
Tours
Guided: In-depth information.
Self-Guided: Explore at your own pace.

Ideal for detailed exploration.
Food and Beverages
Dockyard Restaurant: Full meals, harbor views.

Great for leisurely dining.

The Mess Deck: Quick bites, central.
Boathouse 7 Cafe: Snacks, simple fare.
The Mary Rose Cafe: In the museum, varied options.

Perfect for museum-goers.

NAAFI Cafe: Submarine Museum location.
Accessibility
Wheelchairs: Generally accessible, ramps and lifts included.
Restrooms: Accessible facilities are on-site.
Parking
On-site: £5 per day.
Off-site: Costs vary.
Shopping
The Dockyard Shop: Maritime souvenirs, books.
Nauticalia: From ship models to sea-themed decor.
Nearby Attractions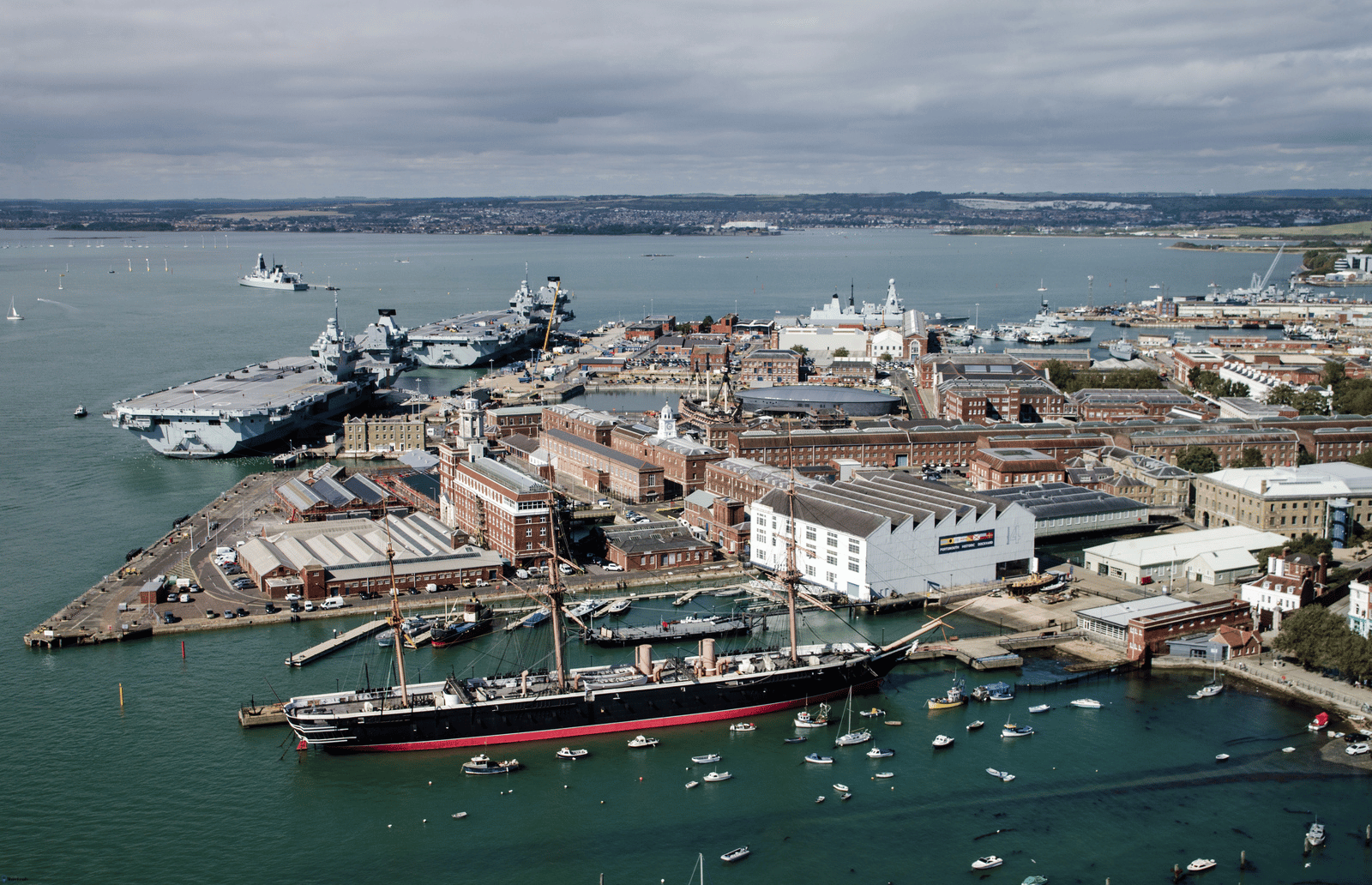 Portsmouth Historic Dockyard is an essential destination for anyone interested in maritime history or looking for a comprehensive family day out. With a range of ticket options, it offers flexibility for short visits or year-long explorations.
From ancient ships like HMS Victory and Mary Rose to modern naval technology in Action Stations, the dockyard serves as a bridge between the past and the present.
Whether you're a history buff, a naval enthusiast, or simply looking for an educational and entertaining experience, the dockyard has something to offer everyone. It's not just a visit; it's a journey through time.
For more Portsmouth recommendations – More Leads Local has you covered!