A Guide to Bournemouth Oceanarium
Discover the wonders of the ocean without leaving dry land. Bournemouth Oceanarium offers a deep dive into marine life from around the world. Conveniently located, family-friendly, and affordable—this guide tells you all you need to know for a memorable visit.
The aquarium allows you to explore through a wide variety of stunning exhibits including penguin beach and immersive encounters with seahorses, jelly fish and even axolotls.
Entrance Fees – Bournemouth Oceanarium
Gate Prices Online Prices
Adult(16-59 years) £13.50 £15.99
Senior(60+ years) £13.00 £13.50
Students £13.00 £13.50
Child (3-15 years) £8.99 £10.95
Family of three £30.95 £31.95
Family of four £32.95 £34.95
Family of five £37.95 £39.95
Family of six £44.95 £46.95
Disabled adult £13.00 £13.50
Disabled child £8.50 £9.95
Accompanying Carer £0.00 £0.00
Exhibits – Bournemouth Oceanarium
Main Ocean Tank
Central tank with diverse marine life. Features sharks, rays, and fish. Includes a tunnel for immersive experience.
Penguin Beach
Outdoor exhibit to interact and feed penguins. Wet weather clothing advised for rainy days.
Turtle Rescue
Dedicated area for sea turtle rehab and conservation. Focuses on support and awareness.
Coral Reef Display
Colourful exhibit showcasing coral and a variety of fish and invertebrates. Highlights the coral ecosystem.
Seahorse Sanctuary
Section entirely for seahorses. Features different types of these fascinating creatures.
Jellyfish Discovery
Special tank filled with jellyfish. Utilises specialised lighting to enhance their beauty.
Amazon Rainforest Display
Freshwater exhibits with creatures from rivers and rainforests. Includes piranhas and exotic fish.
Interactive Touch Tanks
Allows guests to touch small marine life like starfish and hermit crabs. Supervised by staff.
Reptile and Amphibian Exhibits
Area for amphibians and reptiles. Houses frogs, snakes, and turtles.
Family-Friendly Activities – Bournemouth Oceanarium
Scheduled Feeding Demonstrations
Feeding shows for animals like penguins, turtles, and sharks. Entertains and educates the family.
Children's Play Areas
Indoor structures for climbing and games. Keeps kids engaged and learning.
Educational Programs
Workshops on marine conservation and ecology. Informative and engaging for kids.
Family-Friendly Exhibits
Bright and colourful displays featuring diverse marine life. Captivating for all ages.
Birthday Parties
Offers birthday packages for unique celebrations. A fun way to spend a child's special day.
Cafes and Picnic Areas
Spaces to relax and eat. Great for family breaks.
Gift Shops
Shops with a range of goodies. Located at the oceanarium exit.
Accessibility and Amenities
Facilities for families with infants. Stroller-accessible.
Policies – Bournemouth Oceanarium
Admission and Tickets
Buy tickets in advance, especially during peak times. Tickets may have time restrictions.
Photography and Filming
Flash photography may be restricted. Special equipment needs permission.
Guided Tours
Available but must be booked in advance. Tours have specific times.
Food and Beverages
Cafe on-site. Outside food and drink is not allowed.
Children and Supervision
Adult supervision required at all times for safety, particularly in interactive areas.
Pet Policy
No pets allowed except trained assistance dogs. Required paperwork and leash rules apply.
Code of Conduct
Don't tap on glass or litter. Respect animals and staff.
Conservation and Protection
Don't disturb or feed the animals. Oceanarium focuses on marine conservation.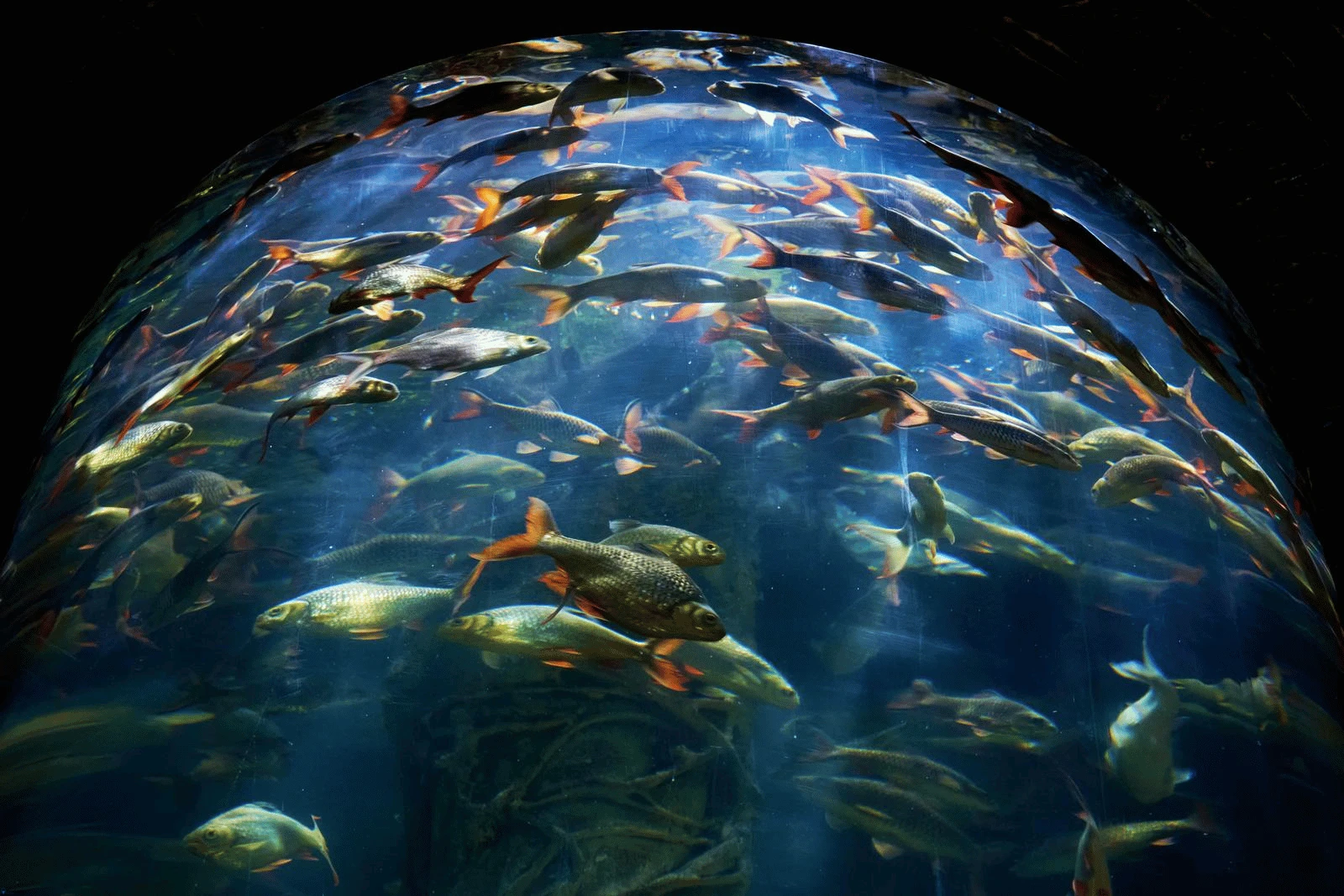 Bournemouth Oceanarium is a wonderful place to discover the beauty of our oceans and the creatures that call it home, rain or shine – the Oceanarium is fantastic day out for the whole family.
For any other Bournemouth recommendations, More Leads Local has got you covered – check out our 'Things to Do in Bournemouth' guide here!