Weymouth Hotels – Pick the Right One for You
Planning a trip to Weymouth? The options for Weymouth hotels are abundant, ranging from budget hotels to luxury resorts, guest houses, and pet-friendly spots. This comprehensive guide narrows down your choices, making it easier to find the perfect place for your stay.
Whether you're visiting for the beaches, the history, or the local attractions, this guide has got you covered. Read on to make an informed decision for a memorable Weymouth experience.
Budget Weymouth Hotels
Premier Inn:

Rates start at £50 per night.
Clean, basic rooms with en-suite bathrooms.
10-minute walk to Weymouth Beach.
On-site restaurant for convenient dining.

The Fairhaven Hotel:

Prices range from £40-£60 per night.
Basic amenities like free Wi-Fi and TV.
5-minute walk to Weymouth Harbour.
Breakfast included in some packages.

The Royal Oak:

Rates around £45-£70 per night.
Traditional pub setting with rooms.
Close to Weymouth Railway Station.
Pet-friendly options available.

Aaran House:

Prices start at £55 per night.
Overlooks Weymouth Seafront.
Basic but clean rooms.
Breakfast included.
Mid-Range Weymouth Hotels
Luxury Weymouth Hotels
Alexandra Hotel:
The Nothe Tavern:

Rates start at £220 per night.
Boutique setting with luxurious rooms.
Overlooks Nothe Gardens.
Gourmet dining and an extensive wine list.

Acqua Beach Weymouth:

Prices between £190-£250 per night.
Chic, modern design with sea views.
Close to Weymouth Beach and the Esplanade.
On-site cocktail bar and gourmet breakfast.
Weymouth Guest Houses and Weymouth B&Bs
Kelston Guest House:

Rates range from £70-£100 per night.
Homey atmosphere with individually decorated rooms.
Free breakfast featuring local produce.
Close to Weymouth Beach and town centre.

The Pebbles:

Prices between £80-£120 per night.
Sea views from select rooms.
Excellent service with attention to detail.
Short walk to Weymouth Harbour.

Harlequin Guest House:

Rates start at £75 per night.
Family-run, cozy setting.
Breakfast included, with vegetarian options.
5-minute walk to the beach.

Brierley Guesthouse:

Prices range from £85-£110 per night.
Modern amenities in a classic setting.
Close to both the beach and Weymouth Railway Station.
Offers gluten-free breakfast options.
Proximity to Weymouth Attractions
Harbor Hotels:
Beachfront Hotels:
Historic District Hotels:

Quiet, charming atmosphere.
More Leads Local Recommends: The Nothe Tavern, Aaran House.

Nature Proximity Hotels:

Close to natural attractions like Radipole Lake.
Ideal for birdwatching and nature walks.
More Leads Local Recommends: Moonfleet Manor, Best Western.
Pet-Friendly Options for Weymouth Hotels
The Lugger Inn:

£10 pet fee per stay.
Dog-friendly rooms with easy outdoor access.
Close to walking trails and parks.

Greenhill House:

£15 pet fee per night.
Spacious gardens for your pet to roam.
Near dog-friendly beaches.

Timrick Lodge:

£12 pet fee per night.
Welcomes pets in specific rooms.
Short walk to Weymouth Beach, which has pet-friendly areas.

The Old Ship Inn:

£10 pet fee per stay.
Traditional pub with pet-friendly rooms.
Located in the heart of Weymouth, close to pet-friendly parks.
Booking Tips for Weymouth Hotels
Early Booking:

Cheaper rates available.
More room options to choose from.
Recommended to book at least 3 months in advance.

Off-Season:

Less crowded, especially between October and April.
Lower prices on both rooms and local attractions.
Ideal for a quieter, more relaxed visit.

Weekday Stays:

Often cheaper than weekend rates.
Less crowded beaches and attractions.

Package Deals:

Look for packages that include meals or tours.
Can offer significant savings.

Local Events: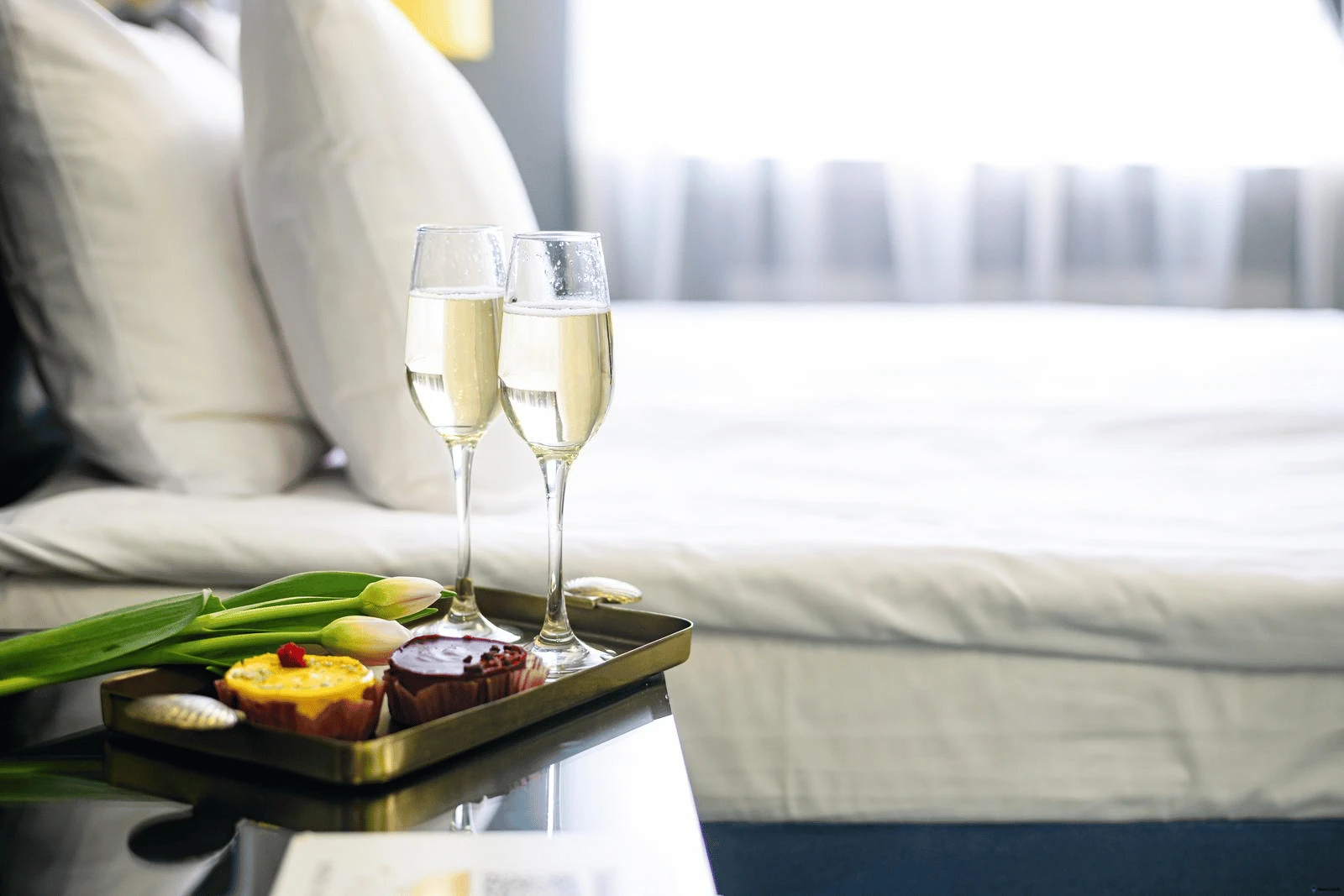 Weymouth offers a diverse range of accommodations to suit every need, preference, and budget. From cozy B&Bs to luxurious seafront hotels, the choices are plentiful.
Planning ahead is key to securing the best rates and amenities. With the right preparation, you can make the most of your visit and enjoy all that Weymouth has to offer. Choose wisely, and have a fantastic stay.
For any other Dorset recommendations, More Leads Local is always here to help!