The Best Weymouth Boat Trips
Weymouth boat trips come in so many varieties that it can be hard to decide which vessel to board. Most Weymouth boat trips are ideal for tourists and locals alike.
This article lists the best options and what they entail, with the hope of helping you make the best decision for your dream trip – whether it's an evening of mackerel fishing or a relaxing Sunday cruise – Weymouth boat trips cater to a range of interests.
Jurassic Coast Tours in Weymouth
Price: £20-£40 per person

Budget-friendly. Group rates make it cheaper.

Duration: 2-4 hours

Ample time for exploration. Short enough for kids.

Why Explore the Jurassic Coast?

A UNESCO site. Offers geological wonders and ancient fossils.

Key Landmarks: Durdle Door, Lulworth Cove

Famous rock formations. Excellent for photos and geology.

Available Activities: Sightseeing, Photography, Fossil Hunting

Diverse options. Suits nature enthusiasts and history buffs.

Boat Amenities: Snacks, Guide Commentary

Light refreshments available. Guides explain the area's history.

Best For: Families, Couples, Nature Lovers

Appeals to a wide audience. Educational and romantic.
Opt for this cruise for an enriching, picturesque journey along the Jurassic Coast.
More Leads Local's Pick – Weymouth Bay Rib Charter @ weymouthbayribcharters.co.uk
Fishing Trips in Weymouth
Price: £50-£100 per person

Mid-range cost. Includes equipment and bait.

Duration: 4-8 hours

Half or full-day options. Flexible for different schedules.

Target Fish: Mackerel, Cod

Popular species in the area. Good for beginners and experts.

Equipment Provided: Rods, Reels, Bait

No need to bring your own. Fully equipped boats.

Expert Guidance: Skilled Captains

Experienced guides help you. Increase your catch rate.

Amenities: Snacks, Drinks

Keep energised. Refreshments available onboard.

Best For: Anglers, Families, Groups

Suitable for all skill levels. A fun group activity.
Choose a fishing trip for a hands-on, rewarding sea experience. Ideal for both novice and seasoned anglers.
More Leads Local's Pick – Snapper Charters @ www.snapperweymouth.com
Weymouth to Portland Ferry Trips
Price: £10-£20 per person

Economical. Return tickets are often discounted.

Duration: 1 hour

Short trip. Easy to fit into a day's itinerary.

Destination: Portland

Historic island. Known for its lighthouse and castle.

Scenic Views: Weymouth Bay, Portland Harbour

Enjoy the coastline. Capture stunning photos.

Onboard Amenities: Snacks, Drinks

Light refreshments available. Stay hydrated and comfortable.

Frequency: Regular Services

Multiple trips daily. Flexibility in planning.

Best For: Day-Trippers, Photographers, History Buffs

Ideal for a quick getaway. Offers cultural and scenic value.
Opt for the Weymouth to Portland Ferry for a convenient, picturesque journey to a historic destination.
More Leads Local's Pick – Coastline Cruises @ www.coastlinecruises.com
Sunset Cruises in Weymouth
Price: £30-£50 per person
Duration: 2 hours

Just long enough. Capture the golden hour and twilight.

Setting: Romantic

Ideal for couples. Relaxing music is often played.

Visual Highlight: Sun Setting

Witness the sun descend. Creates a magical atmosphere.

Route: Along Weymouth Bay

Calm waters. Scenic backdrop of the coastline.

Onboard Amenities: Drinks, Snacks
Best For: Couples, Special Occasions

Perfect for anniversaries or proposals. Memorable experience.
Choose a Sunset Cruise for an intimate, visually stunning excursion. Ideal for marking special moments.
More Leads Local's Pick – Sail Tortuga @ www.sailtortuga.co.uk
Private Charters in Weymouth
Price: £200-£500 total

Flat rate for the boat. Split costs with a group for savings.

Duration: Customisable

Tailor the trip length. From a few hours to a full day.

Personalised Experience: Your Choice
Route Options: Various
Onboard Amenities: Custom Menu, Music
Crew: Skilled and Accommodating

Expert guidance. Crew caters to your needs.

Best For: Families, Corporate Events, Special Occasions
Opt for a Private Charter for the ultimate, customisable boat trip. Ideal for those seeking a unique, private experience.
More Leads Local's Pick – Weymouth and Portland Boat Trips @ www.weymouthportlandboattrips.co.uk/private-boat-excursions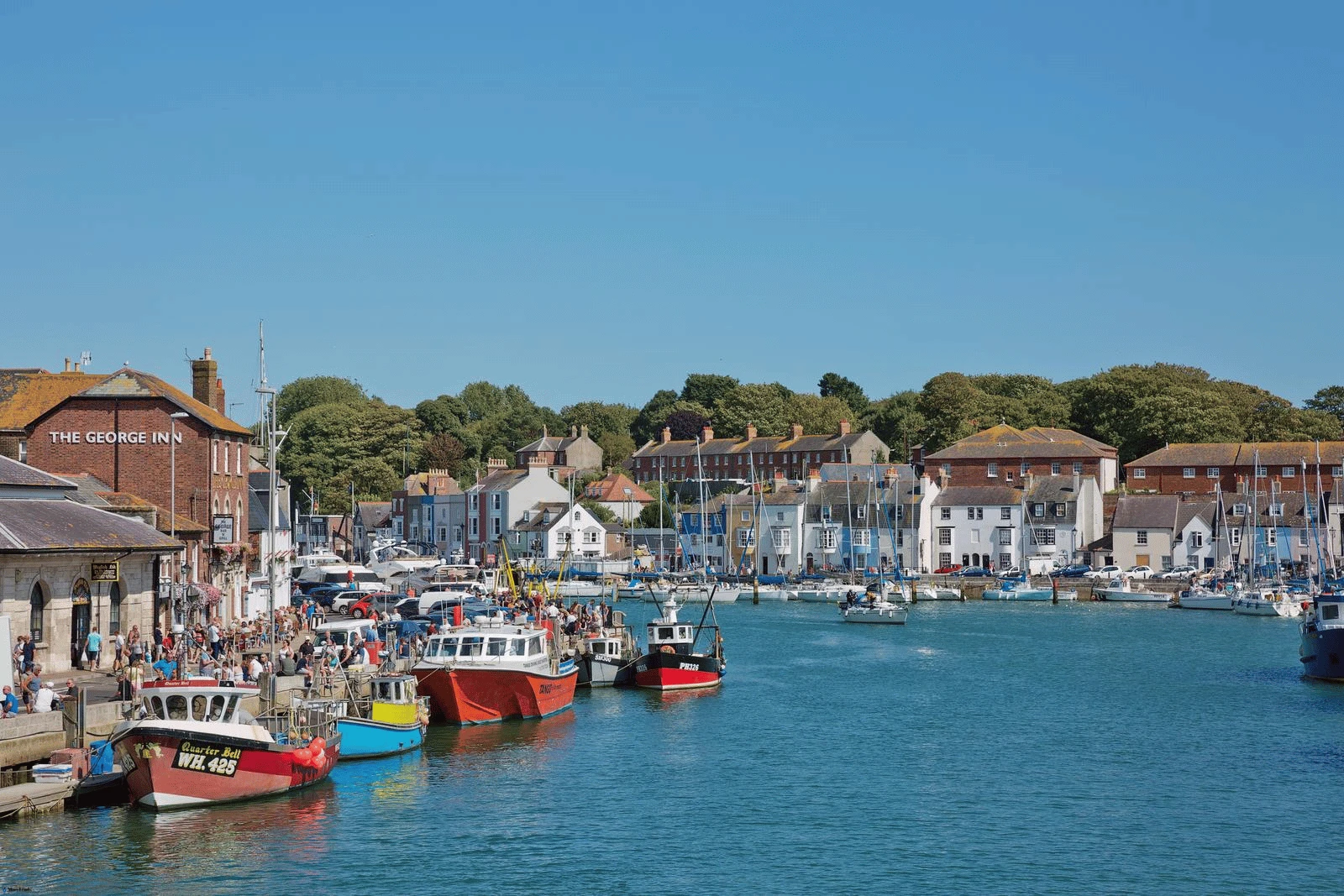 Weymouth's boat trips offer something for everyone. Whether it's sightseeing, fishing, or romance, you'll find it here.
You should base your selection on your interests and budget, but you can also be sure that our recommended picks will not disappoint – and neither will More Leads Local when giving you the lowdown for tourists visiting Weymouth or locals looking to explore their beautiful seaside town and its stunning coastline.