Bournemouth Hotels – Where to Stay and Why
Bournemouth is a picturesque coastal town in England, known for its sandy beaches and vibrant nightlife. Bournemouth hotels cater to a wide array of needs to suit every traveller, from budget-friendly options to luxurious retreats.
Whether you're visiting for business, leisure, or a bit of both, this comprehensive guide aims to help you navigate through the choices and pick the Bournemouth hotel that best aligns with your preferences and budget.
Budget Bournemouth Hotels
Travelodge Bournemouth:

Basic amenities for a comfortable stay.
Prices generally start at £40 per night.

Premier Inn Bournemouth Central:

Family-friendly with spacious rooms.
Offers free Wi-Fi to stay connected.
Average price is around £50 per night.

Ibis Bournemouth:

Clean, simple rooms.
Rates start at £45 per night.

YHA Bournemouth:

Hostel-style accommodation.
Ideal for backpackers and solo travellers.
Prices as low as £25 per night.

The Bournemouth Maemar Hotel:

Offers a bar and lounge area.
Close to public transport.
Rates begin at £35 per night.
Each of these budget options offers a unique set of amenities and locations, allowing you to choose based on your specific needs and preferences.
Mid-Range Bournemouth Hotels
Hampton by Hilton Bournemouth:

Modern rooms equipped with the latest amenities.
Breakfast included to start your day right.
Rates generally start from £80 per night.

The Green House:

Eco-friendly hotel with sustainable practices.
Average price is around £100 per night.

Village Hotel Bournemouth:

Offers a gym and indoor pool.
Prices start at £90 per night.

Hallmark Hotel Bournemouth Carlton:

Classic design with a touch of luxury.
Features an outdoor pool.
Rates begin at £95 per night.

Durley Dean Hotel:

Spa facilities for relaxation.
Prices start at £85 per night.

The Connaught Lodge:

Part of the larger Connaught Hotel.
Access to spa and indoor pool.
Rates from £75 per night.
Each of these mid-range options provides a balance of comfort and amenities, making them ideal for travellers looking for something more than just the basics.
Luxury Bournemouth Hotels
Hilton Bournemouth:

Features a full-service spa for ultimate relaxation.
Rooftop bar offers panoramic views of the city.
Prices generally start at £150 per night.

The Cumberland:

Art Deco style adds a touch of elegance.
Sea views from many rooms.
Average price is around £180 per night.

Bournemouth Highcliff Marriott Hotel:

Cliff-top location with stunning sea views.
Offers an outdoor pool and fitness centre.
Rates start at £160 per night.

Hermitage Hotel:

Directly opposite the Bournemouth Pier.
Prices begin at £170 per night.

The Kings Arms:

Boutique hotel with a historic touch.
Rates from £190 per night.

Harbour Heights Hotel:
Each of these luxury options offers a unique blend of comfort, style, and top-notch amenities, making them ideal for travellers seeking a lavish experience.
Location Tips for Bournemouth Hotels
Bournemouth Hotels on the Beach:

Higher prices due to prime location.
Great views of the sea and easy beach access.
Ideal for those looking for a relaxing, scenic stay.

Bournemouth Hotels in the City Centre:
Bournemouth Hotels in the Suburbs:
Bournemouth Hotels near the Airport:

Ideal for quick stays or early flights.
Usually offers shuttle services.
Prices can be more affordable.

Bournemouth Hotels in the Countryside:
Bournemouth Hotels near the Train Station:

Easy access to other cities and attractions.
Convenient but can be noisy.
Suitable for those planning to explore beyond Bournemouth.
Choosing the right location can greatly impact your stay, from convenience to atmosphere. Consider what's most important for your trip when selecting a hotel location.
Booking Tips for Bournemouth Hotels
Early Booking:

Cheaper rates due to advance planning.
More options for room types and views.
Ideal for those who want to secure a specific hotel.

Off-Season:

Lower prices due to decreased demand.
Fewer crowds at attractions and beaches.
Best for travellers who prefer a quieter experience.

Last-Minute Deals:

Potential for discounted rates on unsold rooms.
Risky as desired hotels may be fully booked.
Suitable for spontaneous trips.

Use Booking Websites:

Compare prices and amenities easily.
Look for special promotions or package deals.
Convenient but watch out for hidden fees.

Direct Booking:

Some hotels offer discounts for booking directly.
Easier to manage reservations and requests.
Good for those who prioritise customer service.

Check for Special Rates:

Discounts for seniors, students, or military personnel.
Membership rates for loyalty programs.
Useful for those who qualify for specific discounts.

Weekday vs Weekend:

Weekdays are often cheaper than weekends.
Weekend rates may include special amenities.
Consider your itinerary when choosing days.
Being savvy with your booking strategy can save you money and enhance your overall experience. Keep these tips in mind to make the most of your Bournemouth hotel stay.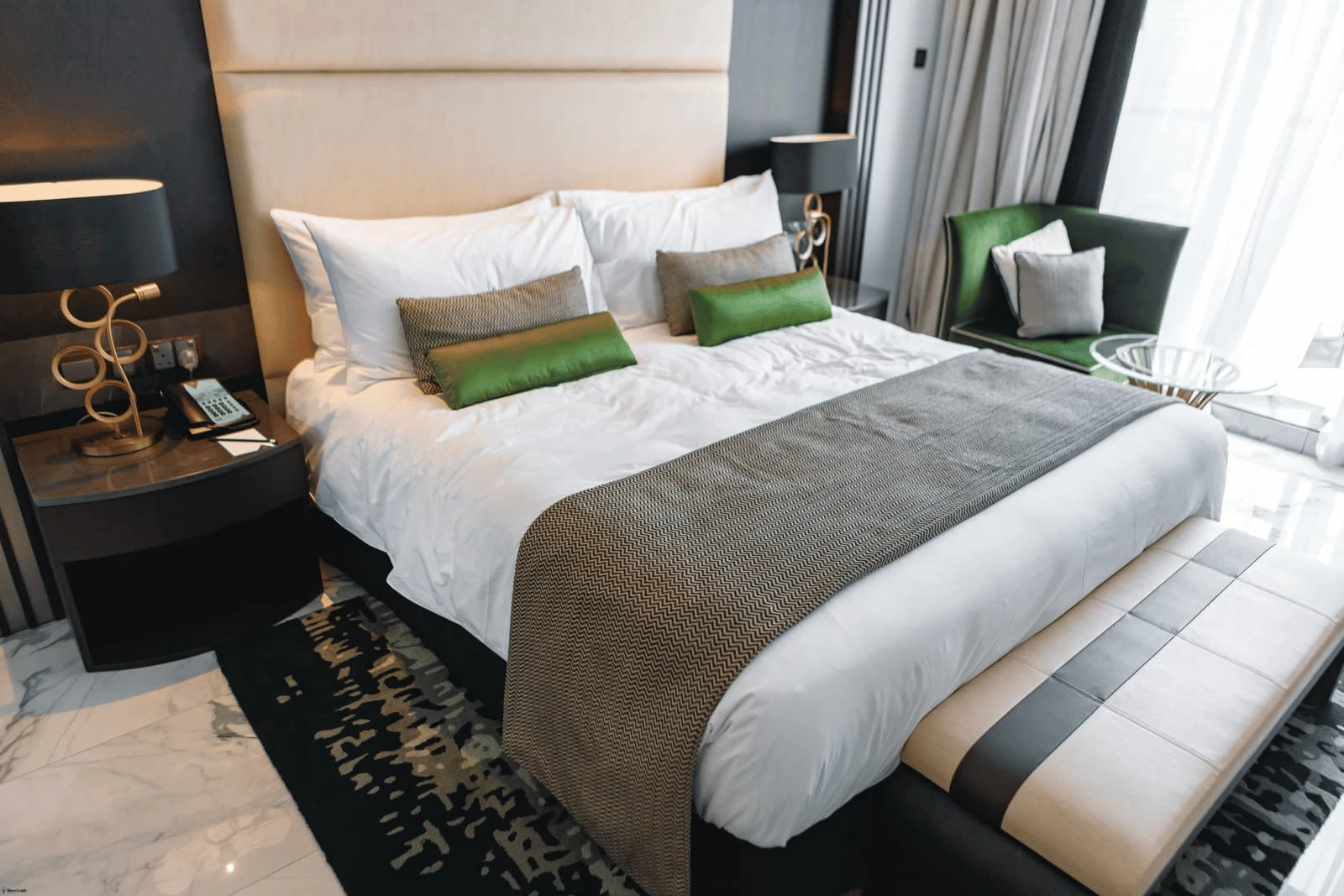 Bournemouth offers a diverse range of hotels to fit every budget and preference, making it a versatile destination for all types of travellers.
Whether you're looking for a beachfront luxury suite or a budget-friendly room in the city centre, you'll find something that suits your needs.
To ensure the best possible experience, it's crucial to consider factors like location, amenities, and your own travel itinerary. Armed with this guide, you're well-equipped to make an informed decision for a memorable stay.
For any more Bournemouth recommendations – keep it right here, at More Leads Local!