Always trying to find your next customer?
Digital Marketing & Local SEO Agency Bournemouth
SEO Agency Bournemouth For Bespoke Digital Marketing Strategies To Make Local Businesses Flourish
Your Ticket to Digital Growth
Take your place in the ever-evolving digital world
What is a lead?
Find that next customer!
---
A Lead is a potential customer
They are interested in what you offer
They might need that final push to become paying customers
What is SEO?
Let Google do the heavy-lifting!
---
SEO = Search Engine Optimisation
It's the art of making your website more visible in search results
Expert SEO can skyrocket your profits
Who are we?
Bespoke Digital Marketing and Web Design
---
We are digital marketing experts
Helping businesses in Bournemouth reach their online potential is our thing
Our prices are affordable and transparent

Our SEO Agency Bournemouth is Generating More Leads, Sales and Clients for Businesses in Poole, Southampton, Dorset, Weymouth, Eastleigh, Portsmouth, Bath, Basingstoke, Swindon, Bristol and Bournemouth
Why is SEO Important?
SEO (Search Engine Optimisation) is important for your business as most businesses are now competing for attention online.
Search Engine Marketing can:
Boost your search engine ranking
Increase sales
Remove the need for a physical shop front
A smart SEO strategy will help your business stand out and climb to the top of search engine results.
This helps draw in more visitors, makes your business more visible, and can lead to more sales and growth.
With the right SEO strategy, you wont need a shop front on Commercial Road to generate interest in your business.
What is the Goal of SEO ?
The goal of SEO is to make your business's online presence better so it shows up higher in search engine results.
It involves using the right keywords, improving your website, creating high-quality content, and getting good backlinks.
The higher your business shows up in search engine results, the more people see it. This increases the chance of attracting potential customers.
What is the Job of a Local Bournemouth SEO Agency?
The job of a local Bournemouth SEO agency is to improve your business's SEO strategy to match local search trends.
A good local SEO agency knows your local market well. This helps them create a more effective SEO strategy.
This makes sure your business gets noticed by the right people at the right time.
What are the Key Components of SEO?
The Key Components of SEO include:
On-Page SEO
Off-Page SEO
Keywords
Content Quality
Website Structure
Backlinks
Social Media
Local SEO
The digital world is a bustling place. To make your business stand out – you need a solid SEO strategy.
Search Engine Optimisation is a tool to help your business rise to the top of search engine results and capture the attention of potential customers.
There are two key elements of SEO: on-page and off-page SEO. Understanding these, along with the features listed above, can turn your business into an online powerhouse.
On-Page SEO
On-page SEO is all about polishing your website so it can shine bright in the search engine spotlights.
It includes factors like keywords, content quality, and website structure.
Off-Page SEO
Off-page SEO includes everything you do outside your website to improve its ranking.
It involves features like backlinks, social media, and local SEO.
Keywords
Keywords help search engines understand what your website is about so they can match it with what people are searching for.
Using the right keywords is like speaking the language of search engines.
Content Quality
Content quality is of paramount performance as it is the star attraction of your website.
It keeps visitors engaged and convinces search engines that your site is worth ranking highly.
Remember, content isn't just text – it also includes images, videos, and even interactive elements.
Website Structure
A well-structured website makes it easy for both users and search engines to navigate.
Clear, logical organisation helps search engines understand your site and improves users' experiences, which can boost your search rankings.
Backlinks
Backlinks are links from other websites that point to your site.
They act like votes of confidence, signalling to search engines that your website is reliable and useful.
Social Media
A strong social media presence can enhance your online reputation and drive traffic to your site.
While search engines don't directly consider social media activity in their rankings, a great social media presence can really boost your SEO.
Local SEO
Local SEO helps your business stand out in local searches.
It's about optimising your online presence to attract more business from relevant local searches.
This is especially important for businesses that operate in specific geographical areas.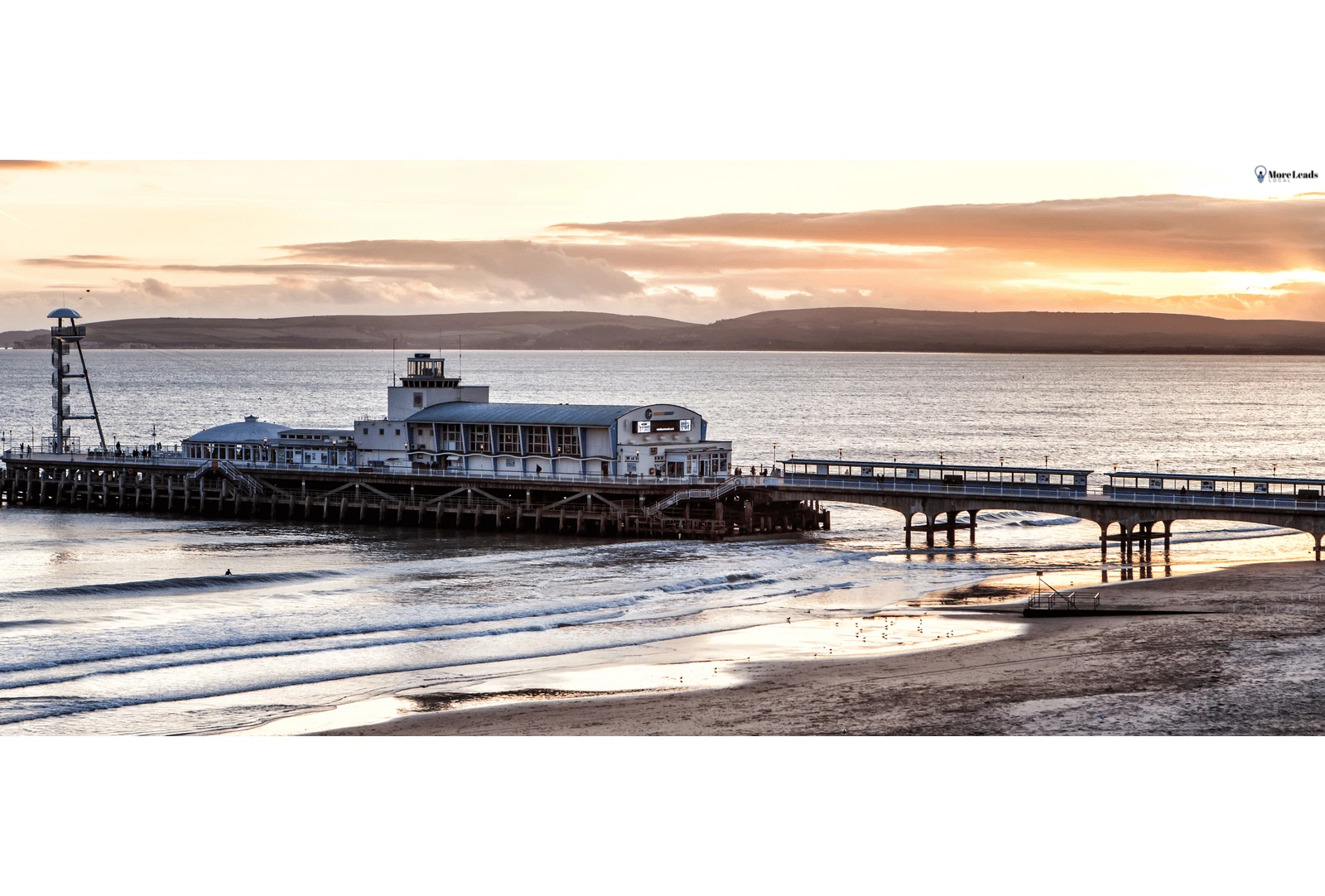 How Much Do SEO Services in Bournemouth Cost?
The Cost of SEO Services in Bournemouth typically varies between £1200 – £9000 per month for an SEO agency or £100 – £1000 per hour for an expert SEO consultant. Hidden costs may include:
Initial Consultation
Set Up Fees
Monthly Maintenance
Ongoing Management
Navigating the world of Search Engine Optimisation (SEO) can sometimes feel a bit like a treasure hunt, especially when it comes to understanding the costs involved. In this section, we'll lift the lid on the treasure chest that is SEO, helping you understand the average prices of these services in the UK.
Initial Consultation and Set Up Fees
The first step on any SEO journey is usually an initial consultation. This is where your chosen SEO agency gets to know your business, your goals, and the current state of your online presence.
Initial Consultation Fees
An initial consultation generally involves a discussion around your business, industry, target audience, and objectives. Some SEO agencies charge for this initial chat, while others don't. Prices can range from being free of charge to up to £500, depending on the agency.
Set Up Fees
After the consultation, there's typically a setup fee. This covers the work of auditing your current website, doing keyword research, and developing an SEO strategy. In the UK, this setup fee can range from around £500 to £2,000.
Monthly Management Maintenance
Once everything is set up, your SEO strategy needs ongoing management. This includes implementing the strategy, monitoring results, tweaking the approach as needed, and reporting on progress.
Ongoing Management
Monthly management fees can vary significantly depending on the complexity of the work and the level of service you need. The price can range from about £250 per month for basic services up to £5,000 per month or more for more comprehensive packages.
The services included in monthly management fees can vary, but generally, they include things like on-page and off-page SEO, content creation, link building, and regular reporting.
More Leads Local: Affordable, Quality SEO Services
At More Leads Local, we believe in fostering partnerships that are both beneficial and empowering. We understand that the first step towards a successful SEO strategy is understanding your website's current status
Our Free SEO Site Audit
To help you achieve this understanding, we offer a totally free SEO site audit. This isn't just a cursory glance at your website. We perform a comprehensive analysis to identify any SEO problem areas that might be holding you back from achieving your digital marketing goals.
Informing You For Better Decisions
Our audit isn't designed to bamboozle you with tech jargon. Instead, we present the results in a clear, easy-to-understand manner. This way, you can make informed decisions about the best way forward for your online presence.
A Partnership for Growth
With this knowledge in hand, we stand ready to help you address these problem areas and build a tailored SEO strategy. As your local SEO agency, More Leads Local is committed to walking with you every step of the way, guiding your business towards online success.
Remember, investing in SEO isn't just about addressing issues—it's about fuelling growth. And with More Leads Local by your side, that growth is well within your reach. Click here to find out more about our SEO packages, pricing and limited deals!
Why does my business need a Website?
Your business needs a website to help it look more professional, increasing your credibility, authority and trust. 5 more benefits of having a website for you business include:
A 24/7 Online Presence
Market Expansion
Customer Analytics
Cost Cutting
Advertising
Online Presence 24/7
Having a constant online presence means that potential customers can browse your products and services on your website at any time of the day, from anywhere in the world.
Visitors to your website won't have to search for places to park in Bournemouth, so your traffic won't depend on how close you are to the BIC car park or Commercial Road.
Market Expansion
Dominating the Bournemouth local market may be your goal, but with a well-designed website you can start to bring in customers from other markets too.
Adding a tool like Magic Page Plugin to your businesses website will allow us to create local pages for areas within Bournemouth, Christchurch, Poole and beyond.
Customer Analytics
A benefit of having a website for your business is customer insights and analytics.
At More Leads Local we send monthly reports that profile the visitors to your website. This way you can more accurately acquire your target customers.
Cost Cutting
In some cases, having a high quality online presence removes the need for a physical shop or location associated with your business.
With rising rents in Bournemouth and across the south coast, this could save businesses thousands every month.
Advertising
Online advertising like Google Ads gives a more targeted approach to advertising.
Get the most from your money by reaching out directly to potential customers when they search products of services you sell. A much more cost efficient approach than traditional offline advertising.
Which is better for my local business: Facebook Page Vs Website
Having a dedicated business website can give your business more credibility and authority than a Facebook page. Although a Facebook page is easier and cheaper to set up, they are very limited when compared to websites.
Here are some Pros and Cons to both.
Websites
Pros:

Full Control: You're the boss, applesauce! Customise the design, layout, and content as you wish.
SEO Benefits: A well-optimised website can climb the Google ranks. Hello, first page!
Professional Image: A website screams "We mean business!" It adds credibility.
Data Analytics: Track customer behaviour, conversions, and other metrics. It's like having a crystal ball.
No Algorithm Blues: Your content reaches everyone who visits the site, no algorithmic hiccups.
Cons:

Initial Costs: You'll need to cough up for domain, hosting, and design. Not exactly pocket change.
Maintenance: Websites don't run themselves, you know. Regular updates are a must.
Technical Know-How: If HTML and CSS sound like secret codes, you might struggle.
Time-Consuming: It's not an instant setup. Patience is key.
Facebook Page
Pros:

Easy Setup: You could probably set it up during a tea break. It's that simple.
Free: No need to dip into the piggy bank, it's gratis!
Huge Audience: With millions of users, your potential reach is massive.
Social Sharing: Happy customers can easily share your posts, spreading the word like wildfire.
Instant Communication: Chat with customers in real-time. It's like having a shop counter online.
Cons:

Limited Customisation: You're stuck with Facebook's layout. It's their way or the highway.
Algorithm Limitations: Not all followers will see your posts. Blame it on the algorithm!
Less Professional: It might not convey the same level of seriousness as a website.
Data Limitations: You get some analytics, but it's not as comprehensive as a website.
Ad Costs: To reach a wider audience, you'll likely need to invest in Facebook ads
Why Does My Website Need SEO?
Your website needs SEO to increase its visibility. The more visible your website, the more traffic it will get. More website traffic means more chances to convert leads into customers. Other reasons to use SEO tactics on your website include:
More Credibility
Higher Conversion Rates
Beat the Competition
More Credibility
Nobody gives a testimonial like Google. If you want to convince potential customers that you know your stuff, what better way than sitting at the top of the Google search results.
Higher Conversion Rates
Using SEO tactics like keyword research to attract the right kind of person to your site increases the chance that they will make a purchase. Don't be a steakhouse in a town full of vegans.
Beat the Competition
Let's say you offer the same service as another business in Bournemouth. Without SEO on your website, you may as well set up shop next to each other in a backstreet.
Add SEO to the mix and you'll be changing that backstreet for Bournemouth Pier. Getting the lion's share of online customers with your new secret weapon.
What is the average Cost of a Website for a small business?
The average price of a website for a small business in the UK is between £1600 to £7200. This is due to a range of factors including:
The size of the site
The type of site
Skills and experience
The Size of your Site
Bigger isn't always better, and more pages means more work for your web designer. You may want your website to have a blog, or an E-commerce page, all of which will take time and cost more.
Complex designs will also factor into this, as well as any content writing, SEO or ongoing site maintenance services you might require.
The Type of Site
Does your business require a site that needs logins for customers? These types of websites usually demand an extra layer of security.
How about videos, images and other resources embedded into the pages? These are elements that will increase the overall cost of your site.
Skills and Experience
The skill and experience of the web designer you choose will obviously have a big impact on the cost of the service. At More Leads Local, we want our web design service to be an affordable option for local businesses in Bournemouth and have designed our pricing structure to reflect that.
How much does it cost to create your own website?
The overall cost of creating your own website is usually between £50 – £1000 a year. Setting up your own website usually starts at around £50, but the price starts to rise when it comes to maintaining your site.

Here's a list of website must-haves and their average prices.
Domain – £10 – £100 a year.
Hosting – £25 – £600 a year
Apps and Plugins – £0 – £100 a month
Themes- £0 – £50
Support – £10 – £100 per hour.
Domain: £10 – £100 a Year
Think of this as your website's address. It's how people find you, so choose wisely. Prices can vary depending on the domain's popularity and extension (.com, .co.uk, etc.).
Hosting: £25 – £600 a Year
This is the plot of virtual land where your website lives. Costs can range from shared hosting (cheaper but slower) to dedicated servers (pricier but faster).
Apps and Plugins: £0 – £100 a Month
Want to add a booking system or a fancy gallery? Apps and plugins are your go-to. Some are free, but the really snazzy ones will cost you.
Themes: £0 – £50
This is your website's outfit, its look and feel. Free themes are available, but premium themes offer more customisation and support.
Support: £10 – £100 Per Hour
If you hit a snag, you might need professional help. Costs can vary depending on the complexity of the issue and the expertise of the support staff.
The Biggest Cost
You might be looking at this and thinking, "Wow, I've had more expensive nights out in Bournemouth town centre than this." and you might be right! However, the biggest cost to designing your own website isn't financial. It's your time. Web designing isn't the most straightforward task for the average joe, especially not for a busy business owner like you!
You may end up finding that hiring a designer or digital marketing agency to get you off the ground will save you money in the long run from the time you'd be taking away from running your business!
More Leads Local
At more leads local we offer a comprehensive web design service that includes.

Up to 10 uniquely designed pages – Our Web Design Team works on up to 10 pages for your website, including the home, about and contact page.

Domain, SSL and hosting – We ensure your clients and customers have a safe and speedy visit to your site by providing an SEO optimised domain, SSL certificate and the hosting you need.
Expert Content: Our content team uses a proven strategy to ensure your brand's story jumps off the page and gets visitors to your site excited about working with you.
On-Page SEO: Experienced SEO experts will vet every inch of your site and implement SEO tactics to ensure your site ranking grows. Generating you more leads!

For more information on our website design services and our pricing, click :here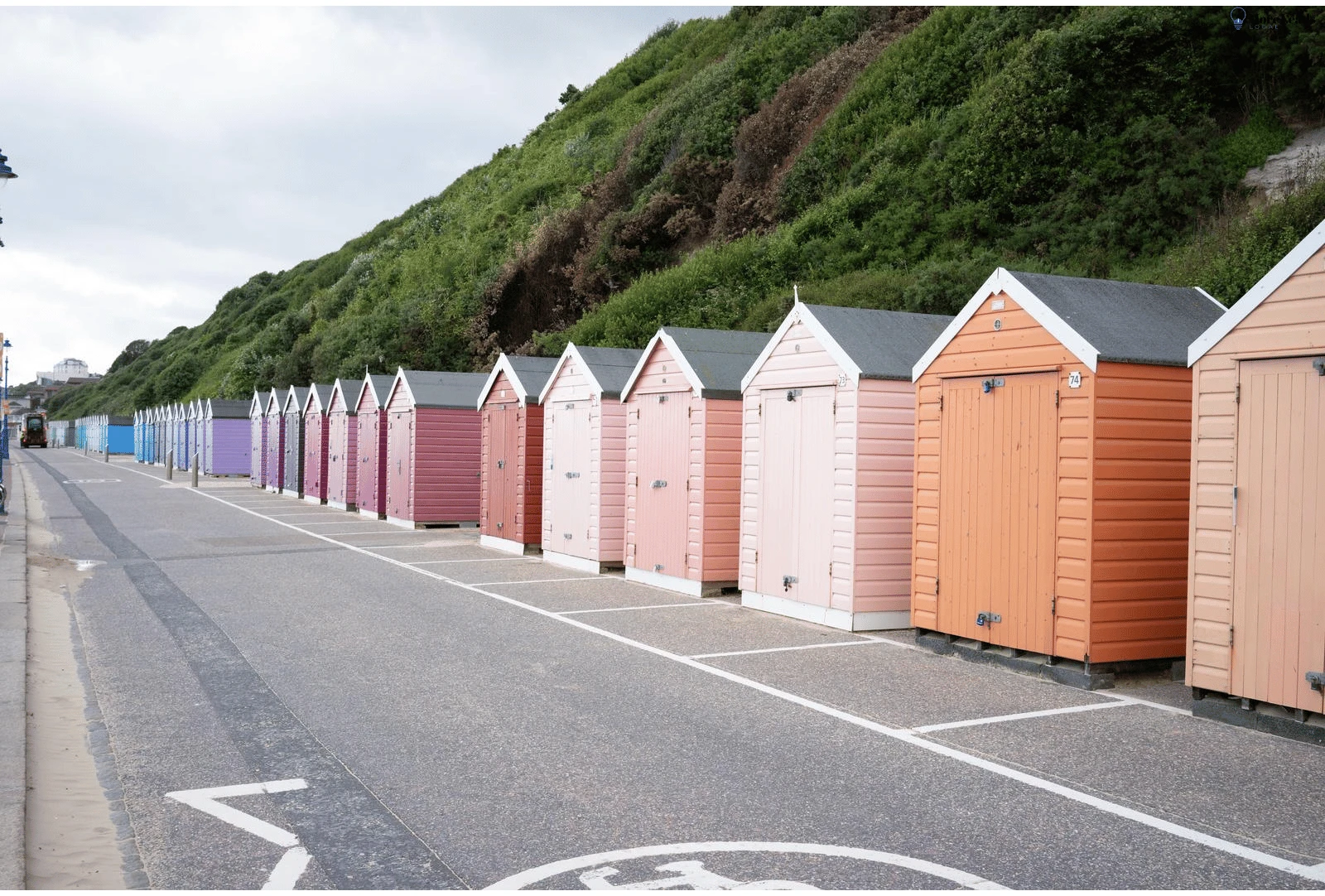 The Only Approved Magic Page Plugin Installer
---
Voted the #1 Mass Page Builder by Top SEO's!
Want to create the perfect template for your Magic Page?
Take our FREE Website SEO Audit to make sure your site is optimised for mass page building!
The Power of Mass Page Builders
In the fast-paced digital landscape, your website serves as the cornerstone of your business.
It's the first touchpoint for many potential customers, and it's crucial to make a lasting impression.
This is where mass page builders come into the picture, revolutionising the way you manage your online presence.
Why Should You Use a Mass Page Builder?
You should use a Mass page builder as they offer a plethora of advantages for your website and business. Here's how they can drive your success:
Efficiency: Mass page builders allow you to generate a multitude of pages quickly, saving you valuable time and resources. This efficiency enables you to concentrate on other crucial aspects of your business.
Consistency: These tools ensure that all your pages maintain a consistent design and layout. This uniformity enhances the user experience and strengthens your brand identity across the website.
SEO optimisation: Pages created with mass page builders are designed to be SEO-friendly. This means they're optimised to rank high in search engine results, driving more organic traffic to your website.
customisation: Despite the mass production, each page can be tailored to suit your specific needs. From content and images to layout, mass page builders offer the flexibility to make each page unique while maintaining overall consistency.
Scalability: As your business expands, so does your website. Mass page builders allow you to scale up your website effortlessly, keeping pace with your growing business needs.
Why do Mass Page Builders Propel your Business?
Mass page builders propel your business by revolutionising the way you manage your website.
They are an investment that can save you time, enhance your online presence, and ultimately, drive your business growth.
Embrace the power of mass page building and let your business soar to new digital heights.
Generate Local Landing Pages
Relevance and authority are two essential aspects of digital marketing that will determine your website's ranking in search engine results.
One effective way of increasing relevance and authority is by using a mass page builder to create local landing pages; here's how this works and why it could benefit your business.
What Are Local Landing Pages?
Local landing pages are web pages designed specifically to attract customers in a specific geographic area.
These web pages offer information suited to that audience such as local services, products or events.
Why are Mass Page Builders such Powerful Tools?
Mass page builders are powerful tools because they allow you to quickly generate hundreds or even thousands of web pages within minutes.
They are especially effective for creating landing pages targeted towards local landings pages.
You can specify an area radius and the builder will generate landing pages tailored specifically towards that radius.
This gives your business one page for each city, town or neighbourhood that it serves.
Why do Local Landing Pages boost SEO?
Local landing pages boost SEO because you are creating content that is highly relevant to your audience.
Search engines such as Google prioritise relevance in their ranking algorithms.
When potential customers search for products or services similar to yours in their location, they are more likely to encounter your local landing page because it matches up perfectly with their search intent.
This increase the likelihood that they will visit your website and potentially become customers.
How do Mass Page Builders create Authority?
Mass page builders create authority by providing your website with multiple local landing pages targeting different locations, which search engines factor into ranking websites.
A website with lots of high-quality, relevant content is recognised as an authority within its field.
By using mass page builders to create local landing pages, you are adding significant amounts of new pages that will contribute towards increasing its authority.
The Next Level!
Using mass page builders to create local landing pages can be an effective strategy for increasing your website's search engine ranking and relevancy to audiences while building authority for your brand – ultimately leading to more traffic, customers and more growth for your business.
Don't discount their power, embrace local landing pages and mass page builders now and watch your business reach new heights!

The Best Mass Page WordPress Plugin: Magic Page
Here at More Leads Local, we love headache-free ways to give our clients a massive boost to their SEO and search relevance. Any SEO worth their search volume knows that Magic Page is the best mass page WordPress plugin hands down! Since we started working with them our lives have been so much easier, and our client's phones have been ringing off the hook. Let's quickly break down how we do the dirty work and make Magic Page Plugin work for you.
Our Magic Page Plugin Recipe for Success!
1. One page is all it takes
We create a single page of content and add it to your WordPress site. This page acts as a template to all of the other pages the plugin generates. Don't worry, we'll fill the page with content relevant for your business and aimed at attracting your target audience.
2. Choose a radius around your business
Next, decide what geographical area your business will cover. The radius is set around the business location. Magic Page Plugin generates landing pages in each of these locations.
3. Let the software do its magic
Magic Page Plugin starts working once we've defined the radius. It creates a page unique for each place within the specified radius. Each page is embedded with unique geolocation details. This allows each page to be customised to its particular location, which increases its relevance for local searches.
4. Google will pick up your pages
Google will then pick up on these newly created webpages. These pages can begin to rank for local searches in a matter of weeks. This will increase your visibility, drive more traffic to your website, and bring in more customers.
A Trusted SEO Page Generator
If you are looking to benefit from the power of a mass page builder to generate SEO pages look no further than More Leads Local. Thanks to our longstanding partnership with industry leaders Magic Page Plugin, your site could benefit from their world-class software, installed and optimised by accredited pros.
What's Next?
If you are serious about using a mass page builder, the last thing you want is to use a page with poorly optimised content and generate hundreds of copies all over the web.
If you want to know which parts of your site will float and which are doomed to sink like the Titanic get our 100% Free Website SEO audit and checklist. It's a no-brainer!
What is a Google Business Profile?
A Google Business Profile (GBP) is a free listing on Google that helps businesses appear in local search results and Google Maps.
Previously known as Google My Business, a GBP will provide important features to your business, such as:
Improved Visibility
Important Information
Enhanced Customer Interaction
Analytic Insights
Improved Visibility: Like the one surfer *ripping* at Boscombe beach. Stand out and be seen with a business profile that shows up on search AND maps, to local leads looking for your services.

Important Information: Provide essential details straight to Bournemouth locals like your location, working hours and most popular services.

Enhanced Customer Interaction: A GBP lets you show off your good work with reviews, Q&A sections and direct messaging.

You won't just be part of the furniture in Bournemouth, you'll be preaching the good word of your business with a megaphone!

Analytic Insights: Don't wait for physical foot-traffic to profile your clientele. Use Google Business Profile's analytic insights to gain data on customer behaviour and interaction.
Do I need a Google Business Profile to show up on Google Maps?
a Google Business Profile is necessary to appear on Google Maps. Having your business listed on Google Maps will improve visibility on search results pages. Accurate location data will also help potential customers, especially if your business is hard to find.
How to Add Your Business Through Google Maps?
On your desktop, log into Google Maps. You have three methods to list your business:
Type your address in the search bar. On the sidebar, under Business Profile, select "Add your business."
Right-click on any location on the map. Next, choose "Add your business."
In the upper left corner, click on the Menu icon and then opt for "Add your business."
Complete the steps displayed on your screen to finalise your Business Profile registration.
How To Claim Your Business Through Google Maps?
On your desktop, launch Google Maps.
Input your business name in the search bar.
Select your business name and ensure it's the correct one.
Click on "Claim this business" followed by "Manage now."
If you manage another business, click "I own or manage another business."
Pick a verification method and proceed with the on-screen instructions.
Why do you need a google business profile

A Google Business Profile boosts your online presence in local search results, attracts more leads, and provides valuable insights.
Local SEO
Credibility: Builds trust through reviews and ratings.
Engagement: Enables customer interaction via posts and Q&A.
Insights: Tracks customer engagement and search queries.
Updates: Allows real-time updates on hours, promotions, and events.
Local SEO: Improve your position in the google search results by verifying your business with a GBP. A GBP will give you a massive SEO head start over competition without one.

Credibility: Only credible businesses have business profiles, right? Regardless of your position on the Bournemouth high-street, a GBP reveals reviews and ratings that will make potential customers know you're the real deal at a glance. (or in this case, a click!)

Engagement: If you are serious about getting to know your customer base, a Google Business Profile will allow you to interact with them via posts and Q&A's.

Insights: Tracking done for you! A GBP will track metrics like customer engagement and search queries. These insights will give you a guide to what the good folk of Bournemouth and beyond are looking for.

Updates: Got a promotion that needs…promoting? An event you can't wait to tell everyone about? Maybe you are closing early to catch some waves under Bournemouth Pier! Let your customers know by posting updates to your GBP.
How to optimise a Google Business Profile?
To optimise, keep information updated, encourage reviews, and use Google My Business features effectively.
Business Info
Quality Photos
Google Posts
Reviews
Keywords
Insights

Business Info: Fill out all sections accurately, including Name, Address and Phone number (NAP) It is extremely important that this information is presented in the same way across all business listings and your company website.

Quality Photos: Don't rush your photos and use any old blurry selfie. Use accurate, high-resolution images of your business' exterior and interior if possible.

Google Posts: Use the Google Posts feature to update the people of Bournemouth on your upcoming events and offers.

Reviews:Encourage reviews from your customers, if you are in desperate need of new reviews, consider putting some kind of incentive in place. Remember to take the time to respond to customer reviews.

Keywords:When writing the description of your business it's important to use relevant keywords. If you are an SEO agency in Bournemouth, make sure you make it clear in the description. (see what we did there?)

Insights: Don't just monitor performance with customer insights, use them to adapt your services to customer demands!
How much does a Google Business Profile Cost?

A Google Business Profile is a free tool. Although optional features like running Google Ads can incur costs.
Basic Listing = Free of charge.
Optional Features = Costs vary (e.g., Google Ads).
Premium Services = Some industries may have specialised offerings with fees.
Local Search Ads = Optional, cost depends on competition and keywords.
Basic Listing
Good News! A Google Business Profile is primarily free. You can list your business, update information, and chat with customers without paying a penny. This includes other features too, like adding your location, hours of operation, and other essential details.
Optional Features
While the basic listing is free, Google offers optional paid features like Google Ads. These can help you boost your visibility and reach a broader audience. The cost of Google Ads varies based on your budget and bidding strategy.
Premium Services
In some cases, Google may offer premium services tailored to specific industries. These could include advanced booking options or specialised listing features. The cost for these services will vary based on the industry and the features you choose.
Local Search Ads
You can also opt for Local Search Ads to appear in location-based searches. This is a paid feature and the cost will depend on various factors like keyword competition and geographic targeting. These ads can help you stand out in local search results and attract more customers.
Need Help With Your Google Business Profile Set Up?
Fear not! More Leads Local are here to help. With the inside knowledge on how to maximise the use of a Google Business Profile, we'll have you looking like a GBP boss in no time.
We don't just offer set up and maintenance for your GBP. We have a range of services and special offers designed to take the businesses of Bournemouth to new heights.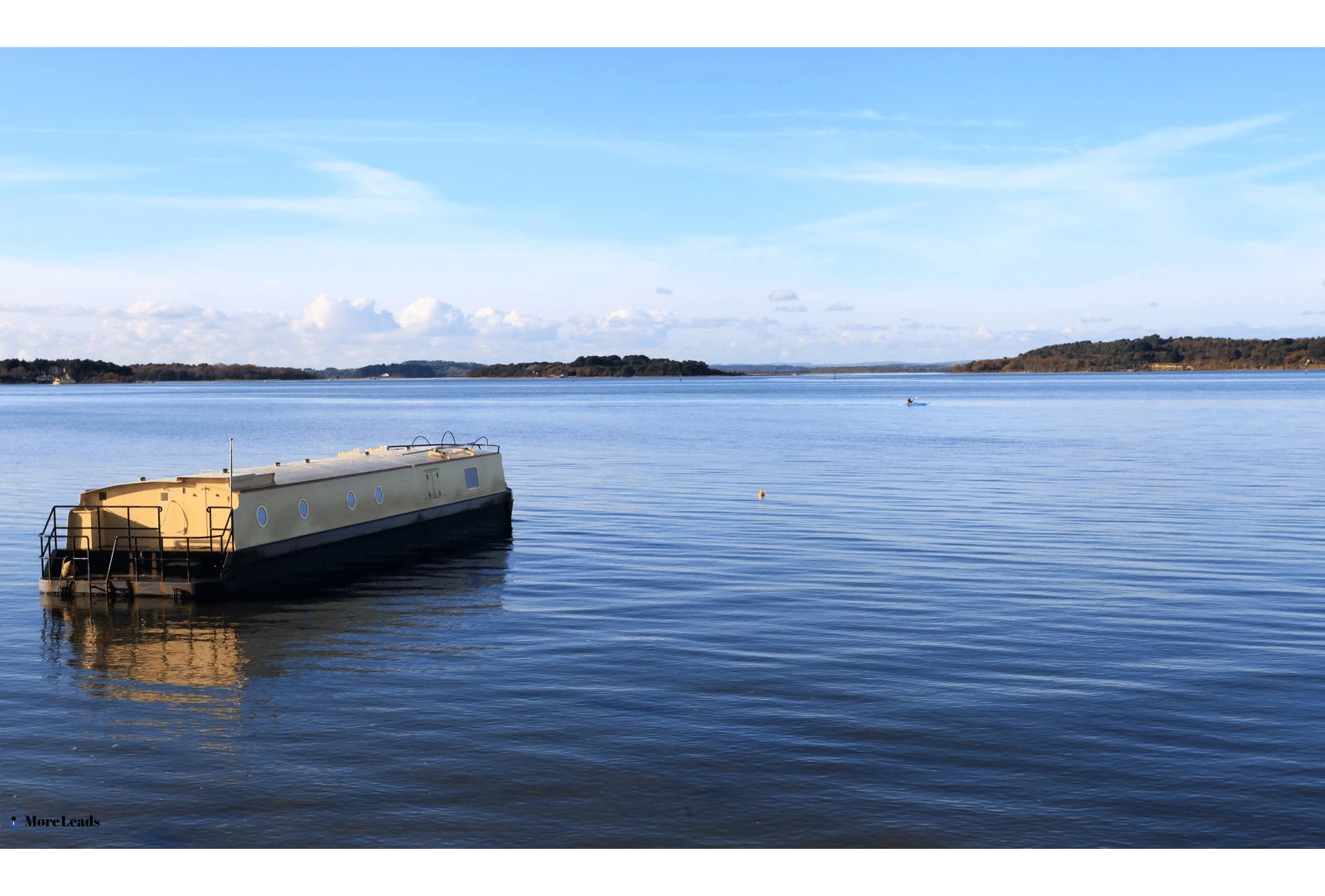 What is Pay Per Click Marketing?
Pay Per Click (PPC) is an online advertising model. You pay each time someone clicks on your ad.
In PPC, advertisers compete in an auction for ad spots. They set a budget and bid on keywords. Payment occurs only when a user clicks the ad.
Common platforms for PPC include Google Ads for search engine marketing, Bing Ads as an alternative, and social media sites like Facebook and Instagram for targeted advertising.
PPC allows advertisers to target users based on specific keywords they search for, their geographical location, and demographic factors like age and gender.
The cost per click in PPC varies based on competition and keyword popularity. On average, expect to pay between $1 and $2, but high-demand keywords can cost much more.
The main goals of PPC are to drive targeted traffic to a website, increase sales conversions, and build brand awareness among potential customers.
What is Google Ads?
Google Ads is Google's advertising platform. It uses a PPC model.
Search Ads
Display Ads
Cost
Features
Reach
Search Ads
These are text-based ads that show up at the top or bottom of Google search results when users query specific keywords.
Display Ads
These are visual ads that appear on partner websites, YouTube videos, and within mobile apps. They can include images, videos, or interactive elements.
Cost
The cost of Google Ads is competitive and varies based on the keywords you target. Popular keywords are more expensive, while niche keywords may be cheaper.
Features
Google Ads offers advanced targeting options to reach specific audiences and robust analytics to measure ad performance and ROI.
Reach
Google Ads allows you to target a global audience or focus on local markets. Either way, you have access to a vast number of potential customers.
What do Google Ads do?
Google Ads can increase visibility, drive traffic, and boost sales.
Immediate Visibility
High-Quality Traffic
Higher Conversion Rates
Real Time Analytics
Enables Real-Time Adjustments
Visibility
With Google Ads, your advertisement can appear at the top of search results instantly, giving you immediate visibility to a large audience.
Traffic
Google Ads delivers high-quality traffic to your website by targeting users who are actively searching for keywords related to your business or product.
Sales
Google Ads often leads to higher conversion rates as it brings in targeted traffic—users who are actively looking for products or services like yours.
Data
Google Ads provides real-time analytics that allow you to track key performance indicators, such as clicks, conversions, and ROI, to make data-driven decisions.
Flexibility
Google Ads allows you to easily adjust your budget and advertising strategy in real-time, enabling quick responses to market trends or performance metrics.
Why is PPC so Efficient?
PPC is efficient due to targeted reach, cost-effectiveness, and quick results.
Targeting Specific Criteria
Cost Effective
Immediate Traffic
Tracking Tools
Precise Campaign Management
Targeted
In PPC, you can set specific criteria like keywords, location, and demographics to ensure your ads reach the most relevant audience for your business.
Cost-Effective
​​PPC is cost-effective because you only pay when someone actually clicks on your ad, ensuring that your budget is spent on genuine interest.
Quick Results
PPC campaigns can generate immediate traffic to your website, offering a quick way to increase visibility and potential sales.
Measurable
PPC campaigns offer easy-to-use tracking tools that allow you to measure ROI, clicks, and conversions, making it simple to assess performance.
Control
With PPC, you have full control over your budget, the timing of your ads, and the locations where they appear, allowing for precise campaign management.
Why Google Ads and PPC Marketing are a Level Playing Field for Businesses?
Google Ads and PPC level the field by offering equal opportunity regardless of business size.
Accommodates a Wide Range of Budgets
Equal Opportunity
Target Niche Markets
Detailed Analytics
Rewards Ad Quality
Budget Flexibility
PPC platforms accommodate a wide range of budgets, from small startups to large enterprises, allowing businesses of all sizes to participate.
Equal Exposure
In PPC, both small and large businesses have the opportunity for their ads to appear on the same search result page, levelling the playing field.
Targeting
PPC allows businesses to target niche markets effectively by using specific keywords and audience criteria, making even specialised markets accessible.
Analytics
PPC platforms provide detailed analytics that enable businesses to make informed, data-driven decisions to optimise their advertising strategy.
Ad Quality
In PPC, a well-crafted, relevant ad can outperform those with higher bids, as platforms consider both bid amount and ad quality when determining placement.
How Much Does Google Ads Cost in the UK?
Costs vary widely, ranging from £1 to £50 per click depending on industry, keywords, and competition. Budgets can start as low as £5 per day.
Per-Click Cost: £1-£50
Daily Budget: Starting at £5
Industry Variance: Costs differ by industry and competition.
Local services like a cleaning or pet care business in Bournemouth often have lower CPC, ranging from £1 to £5 per click.
Industry: Local Services (e.g., Cleaning, Pet Care)
CPC Range: £1-£5
Legal services and insurance are among the most expensive, with CPCs often exceeding £50 per click.
Industry: Legal Services, Insurance
CPC Range: £50+
Work With More Leads Local
If you need expert guidance with your PPC marketing or Google Ads Campaign, look no further than More Leads Local. The Digital Marketing & SEO agency working with local Bournemouth businesses in mind.
Operating just a stones throw down the coast in Weymouth, Dorset, we offer a Google Ads Set Up and Maintenance service designed to get local businesses into the world of PPC marketing without any costly experiments. Click here to find out more and book a FREE consultation, or pop down the coast and visit us in office.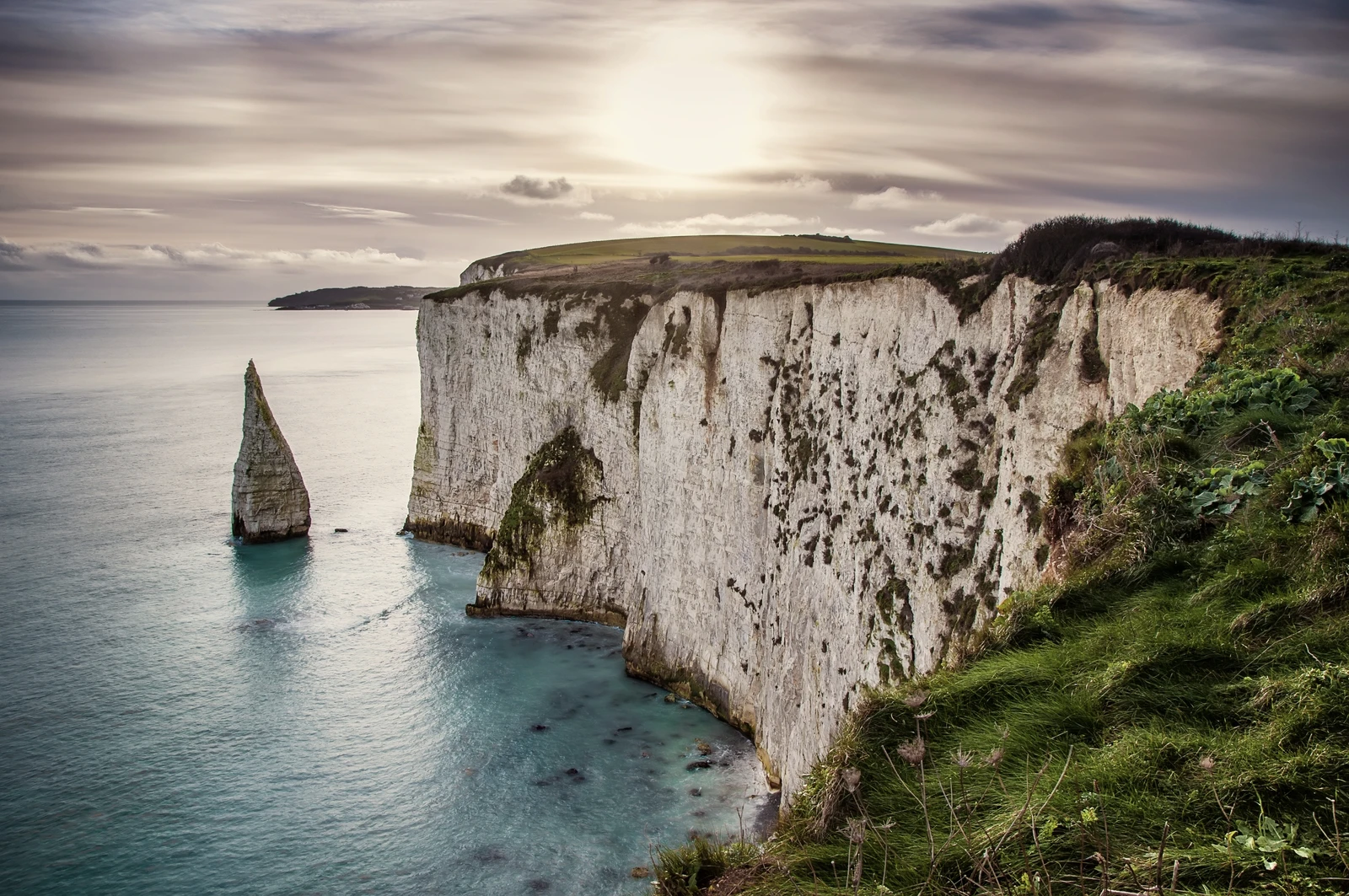 Does My Business Need Social Media?
Social media is crucial for brand awareness, customer engagement, and sales. Even if you already have a website, social media can improve:

Brand Exposure
Customer Interaction
Market Insights
Brand Exposure: Increase the visibility and credibility of your business with an effective social media presence.
Customer Interaction: Social media profiles for your business facilitate direct communication with your customers! Don't have the time to check your DM's? A host of intelligent AI chatbots exist to do just that!
Market Insights: Although Social Media analytics aren't quite as in-depth as those on a website, you'll still be able to get key market insights.
What Are the Benefits of Social Media for My Business?
Social media benefits businesses by boosting brand recognition, drives traffic, and fosters customer loyalty. Here's a list of the benefits of social media for local businesses:
Brand Recognition
Traffic Generation
Customer Loyalty
Lead Generation
SEO
Brand Recognition
Use a variety of social media platforms to create a cohesive brand identity. Over time your brand will be recognisable to people across Bournemouth and beyond.
Traffic Generation
Social Media can link to your website or your money-page, sending leads directly from your social media profile.
Customer Loyalty
Regularly engage with your customers to foster a feeling of loyalty. This will increase the chance of repeat business.
Lead Generation
Attract potential customers with your slick social media presence.
SEO Benefits: Linking social media profiles with your website can benefit your SEO, verifying your legitimacy and giving you domain authority.
How Much Does Social Media Management Cost in the UK?
The price of Social Media Management starts from £100 to £5000 per month depending on services and agency.
Basic Packages: Around £100-£500 per month.
Mid-Level Packages: Approximately £500-£2000 per month.
Premium Packages: Can exceed £2000-£5000 per month.
Although setting up social media accounts is usually free, creating and posting regular content can be very time consuming. This is why many businesses seek out social media management.
How Does Social Media Management Work?
Social Media Management involves planning, executing, and monitoring social media activities. Most Social Media Managers provide:
Content Planning
Posting
Engagement
Analytics
Strategy Adjustments
Content Planning

Creating a content calendar keeps business owners and the social media team in the know about what is getting posted next and when.
Posting

In a competitive environment like Bournemouth, it is important that posts are both high quality and regular!
Engagement

Responding to comments, messages, and mentions is a brilliant way to keep in touch with your customer base. A consistent tone can also help to form a brand identity (especially with a good sense of humour!)
Analytics

Some might say it's the boring stuff, but it's where the money is! Social media managers will always check analytics to improve their process.
Strategy Adjustment

A good social media team will refine their approach based on analytics.
Social Media Management With More Leads Local
At More Leads Local, our Social Media Managers take pride in providing an efficient social media service tailored to your specifications. For our prices, deals and more information, check out the link below!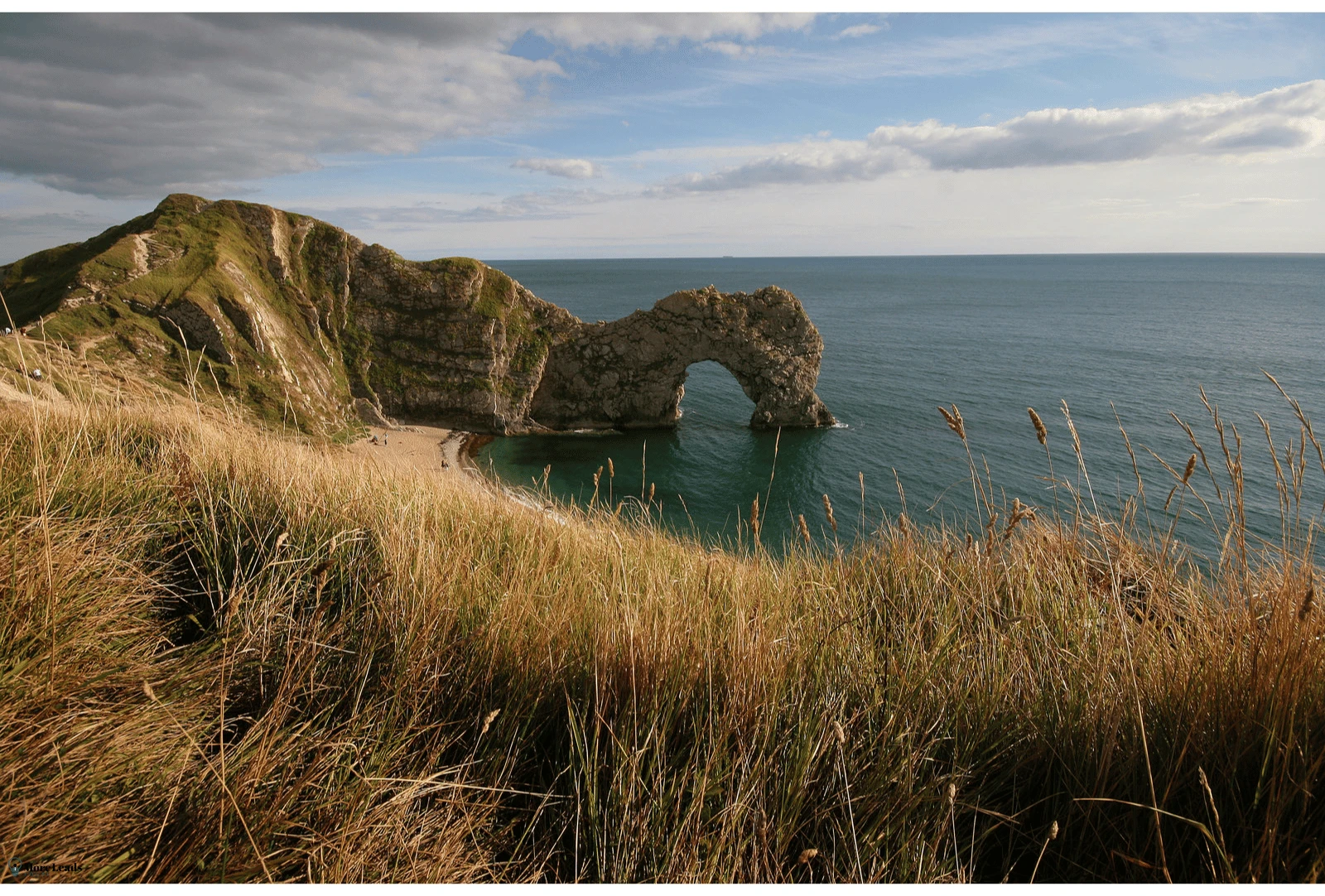 Content Is King
In the swirling, bustling world of business, where attention is as fleeting as a celebrity's hairstyle, standing out can be about as easy as finding a needle in a haystack. But fear not, dear entrepreneur, because content marketing has got you covered like an umbrella in a downpour.
What is Content Marketing?
Content marketing is the creation and distribution of valuable, relevant content to attract a target audience.
Content marketing is a strategic approach that involves creating, curating, and distributing valuable content. The aim is to attract and retain a target audience, ultimately driving profitable actions.
Content marketing utilises various formats like blogs, videos, social media posts, infographics, and podcasts. These serve different audience needs and platforms.
The primary goal is to attract a targeted audience and engage them through relevant content. This engagement aims to drive consumer action, such as sales or subscriptions.
How Does Content Marketing Build Relationships and Create Value?
Content marketing builds relationship and trust by offering valuable information. It solves problems and educates, creating a loyal customer base.
Establish Credibility
Offer Practical Solutions
Ongoing Engagement
Trust Building
Quality content establishes credibility and fosters trust by providing accurate, useful information. This trust encourages customer loyalty and repeat business.
Value Addition
Content marketing adds value by addressing specific problems and offering practical solutions. This helps the audience make informed decisions and positions your brand as a go-to resource.
Engagement
Consistent, relevant content keeps the audience engaged and coming back for more. This ongoing engagement strengthens the relationship between brand and consumer.
Why is Content Marketing Important?
Content marketing is extremely important for business visibility. It is also crucial in building brand authority, and customer retention. It's a cost-effective way to bring in new leads.
Visibility
Authority
Cost-Effectiveness
Visibility
Content marketing improves search engine visibility. Well-optimised, high-quality content ranks better, drawing more organic traffic to your website.
Authority
Producing insightful, expert-level content positions your brand as an authority in the field. This enhances credibility and attracts a more informed and loyal audience.
Cost-Effectiveness
Content marketing often requires a lower investment compared to traditional marketing methods. It provides a higher ROI by reaching a targeted audience without the need for expensive ad campaigns.
How Does Content Marketing Make Your Business Memorable?
Content marketing makes businesses more memorable by creating unique, high-quality content sets your business apart. It creates a brand voice and keeps your business top-of-mind.
Brand Voice
Recall
Differentiation
Brand Voice
Content marketing helps establish a unique brand voice that reflects your company's values and personality. This makes your brand more relatable and memorable to consumers.
Recall
Consistent and impactful content keeps your business top-of-mind for consumers. It reinforces brand recognition, making it more likely for customers to choose you when making a decision.
Differentiation
Unique, tailored content helps differentiate your brand from competitors. It showcases your unique selling points and expertise, giving customers a reason to choose you.
What services to content marketers offer?
Content Marketers produce content like blog posts, articles and videos to elevate branding and promote businesses. Here are some typical services offered in content marketing packages:
Blog Posts
Articles
white papers
E-books
Infographics
Video content
Blog Posts
Short, value-packed articles. They build trust and improve SEO. Consistent posting keeps your brand top-of-mind.
Articles
Long-form pieces that delve into industry topics. They establish your brand as a thought leader and encourage action.
white papers and E-books
Detailed, research-supported guides. They offer deep insights and capture leads by providing high-value content.
Infographics
Visuals that simplify complex data. They're eye-catching and easily shareable, enhancing your brand's reach.
Video Content
Dynamic storytelling through visuals. Increases user engagement and drives conversions effectively.
How Much Does Quality Content Cost in the UK?
Quality content in the UK generally costs between £50 and £500 per piece. The price varies based on factors like complexity, length, and research.
Average Cost
£50 to £500 per piece.
This range offers flexibility to meet different business needs.
Factors Affecting Cost
Complexity of subject: Technical topics cost more.
Length of content: Longer pieces are pricier.
Research needed: In-depth research adds to the cost.
Is It Worthwhile?
Investment value depends on your specific business goals and the ROI you seek. Quality content can drive traffic and increase engagement.
Up Your Content Game with More Leads Local
If you are dead set on taking your content to the next level, check out More Leads Local's Content Marketing Packages. Designed with local Bournemouth businesses in mind. Whether you need content for your money pages, or a host of supporting articles, our content writers are here to help.
What is Email Marketing?
Email marketing is the use of email to promote products or services and engage with customers.
Direct Communication: Email Marketing allows you to reach out to customers directly over email. Targeting specific customer groups such as local customers from Bournemouth or Poole, or your entire email list.
Promotion: Promote your services with ease by sending news of your special offers or even including discount codes in your emails.
Customer Retention: Keep your customers informed and engaged with a well-written email marketing campaign.

Why Does My Business Need Email Marketing?
Email marketing is cost-effective, targeted, and fosters customer relationships. It offers:
High ROI
Targeted Outreach
Customer Engagement
Analytics
High ROI: Email Marketing allows you to sell directly to your customers. Showing up regularly in their inbox is a great way to achieve a high ROI with this method.
Targeted Outreach: Segment your email list to target specific customer groups.
Customer Engagement: Build and maintain customer relationships by regularly reaching out and personalising your emails..
Analytics: Measure your results with email analytics such as open and click through rates..
How Does Email Marketing Work?
Email marketing involves collecting email addresses (list building), segmenting the audience, creating content, automating email delivery, and analysing performance metrics.
List Building
Segmentation
Content Creation
Automation
Analytics
List Building
Collecting email addresses is the first step. This can be done through sign-up forms on your website, social media channels, or in-person events. The goal is to gather a list of people interested in your business.
Segmentation
Dividing your email list into smaller groups allows for targeted messaging. Segments can be based on factors like purchase history, geographic location, or engagement level. This ensures that the right message reaches the right audience.
Content Creation
The email itself is crucial. It should include compelling text, relevant images, and clear calls-to-action (CTAs). The design should be responsive, meaning it looks good on both desktop and mobile devices.
Automation
Email automation saves time and effort. You can schedule emails in advance or trigger them based on specific customer actions, like a recent purchase or abandoned cart. This ensures timely and relevant communication.
Analytics
Monitoring key metrics helps you understand the effectiveness of your campaigns. This includes open rates, click-through rates, and conversion rates. Analytics help you refine your strategy and make data-driven decisions.

How Much Does Email Marketing Cost in the UK?
The Cost of Email Marketing in the UK ranges from £0 for free plans to £300+ per month on more advanced plans. Prices depend on the platform and features provided.
Free Plans: Limited features, up to a certain number of subscribers.
Basic Plans: Around £10-£50 per month.
Advanced Plans: Can range from £50-£300+ per month.
Custom Plans: Vary based on specific needs and subscriber count.
RE: More Leads Local
Here at More Leads Local we aim to provide a seamless email marketing service for local businesses in Bournemouth. Check out how to work with us here for more information on how we run your email marketing campaigns, prices and limited offers.